News
News
Walking Methodologies Seminar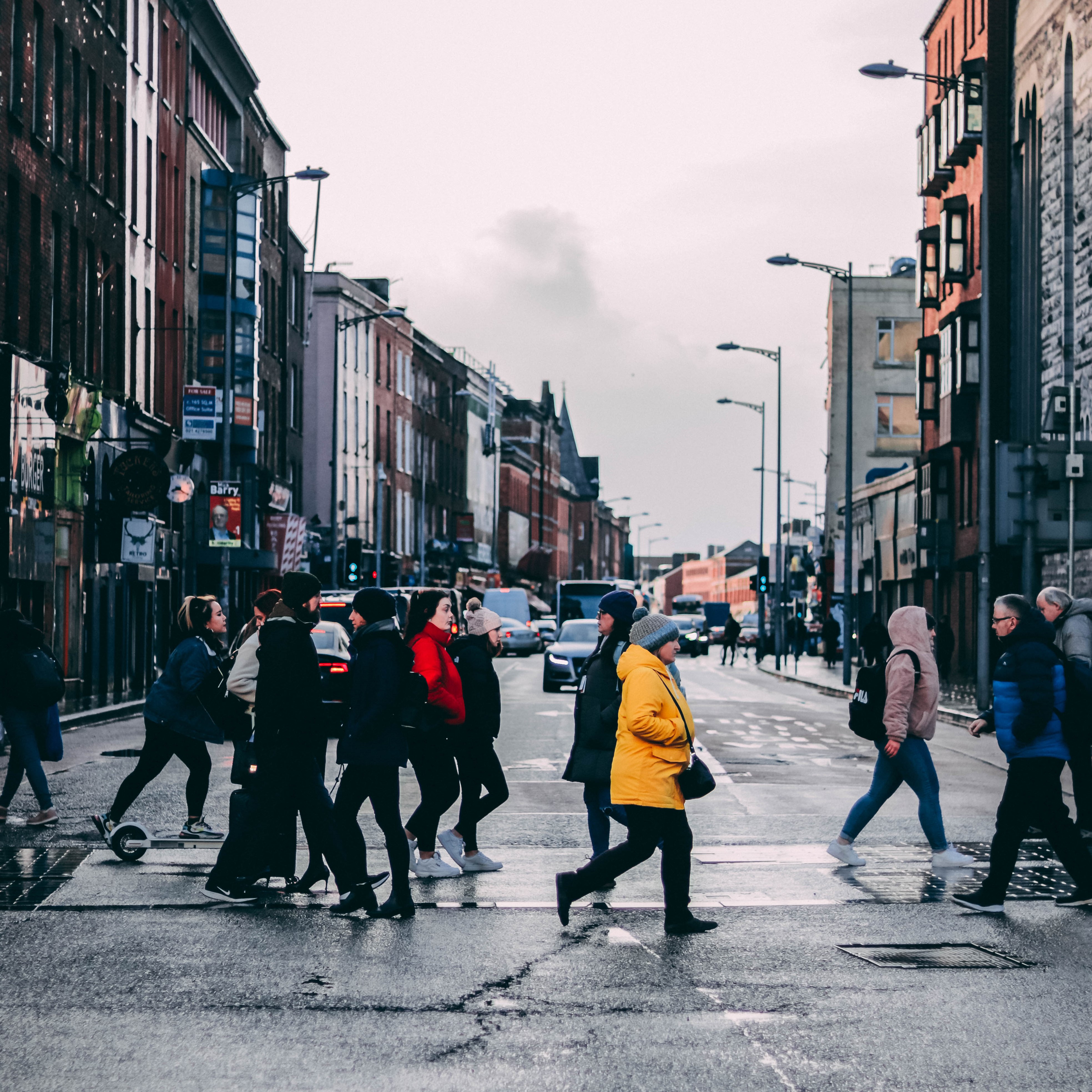 The second seminar in the ISS21 Creative Research Methodologies Seminar Series 2020 explored the use of walking methodologies across a range of different research topics - from dog walking and young people's experiences of their neighbourhood, to migrant home-making and revisiting sites of feminist resistance. Papers were made available to watch on the ISS21 website in advance of an online discussion with the presenters which was hosted live on Wednesday 17 June. The seminar was chaired by Dr Claire Edwards, ISS21 Director.
Seminar Papers:
Off the Leash: Walking Interviews with Cork's Dog-Walkers Jessica Amberson
In this paper Jessica Amberson examined the dog-walk as a socially significant site of inquiry, exploring the use made of semi-structured walking interviews to capture these everyday experiences. The paper considered dog-mediated human interaction, dog-walkers' sense of place and community, and individual and collective identity. It presented an account of the experience of conducting walking interviews with Cork dog-walkers, including considerations of the specific challenges they present, and an examination of their particular strengths in the context of this work.
Walking Interviews with Migrants: Visual Research on the Move in Cork City, Dr Mastoureh Fathi
In this paper Dr Fathi discussed her experiences of conducting walking interviews with young male migrants in Cork city, which were carried out as part of the YOUTH-HOME project. Three points in relation to walking interviews with migrants were explored and discussed in the presentation: first, situatedness of walking experience; second, walking as a bridge to interconnect post-migration with pre-migration experiences and third; walking as essential to inhabiting home.
Walking in 11 Year-old Girls' Shoes: Exploring the Impact of Place on Well-being and Health, Dr Eluska Fernández, Dr Deirdre Horgan and Dr Karl Kitching
This paper was based on research on how young people navigate their neighbourhood and perceive various aspects of its health environment. The research team used a participatory photo mapping method with two fifth class students from an all-girls school in a disadvantaged neighbourhood of Cork city. Walking was a central element to the research: it was via walk-along interviews that students were able to recount where experiences happen; what experiences look like (via photos that they took); and how experiences unfold (via narratives and stories that they shared along the way). The paper looked at how this type of walk-along community mapping exercise can enhance our understanding of young people's lived experiences with health and place.
Walking Methods: Research on the Move, Professor Maggie O'Neill
In this paper Professor O'Neill examined the transformative power of participatory research and how it connects with social justice. This theme was explored and unpacked through three thought-provoking films which accompanied the presentation: 'Black Women Act', 'Feminists Walking in the City - Sites of Resistance in London and Portsmouth' and 'Walking Conversations - the Art of Paying Attention'.
Recordings of the four presentations are available through the following link: