News Archive 2019
News Archive 2019
"The Times We Live In": Martyn Turner's Satire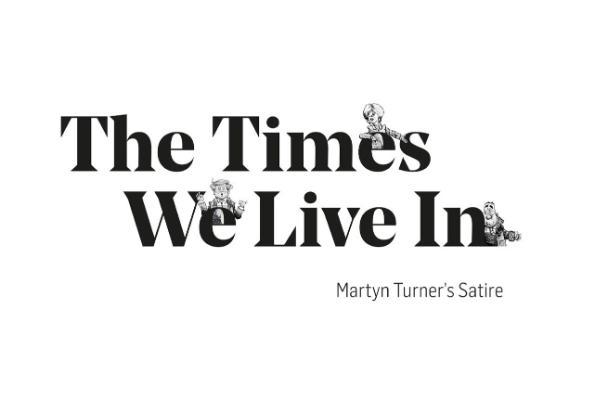 The Department of Government and Politics and the Boole Library UCC are delighted to present:
A Retrospective Exhibition
The Times We Live In: Martyn Turner's Satire
This retrospective exhibition of Irish Times cartoonist, Martyn Turner's work, will feature a collection of his most iconic drawings from the last 45 years and will run from 20 February to 29 March in the O'Rahilly Building (Block B, Floors 2 & 3).
The exhibition will explore Martyn Turner's work under two themes. 'Plus Ça Change' features cartoons reminding us that history has a tendency to repeat itself. 'The Politicians We Deserve' features close-to-the-bone political caricatures and Turner's chronicling of current affairs.
The exhibition, which originally ran at EPIC The Irish Emigration Museum as part of the Jonathan Swift Festival in November 2018, celebrates Martyn Turner's legacy as one of Ireland's greatest living satirists.
All are welcome to attend the opening of this retrospective exhibition which will be launched by Professor Chris Williams, Head of College of Arts, Celtic Studies.
Opening Date: Wednesday 20 February 2019
Time: 5.00-6.30pm
Where: Social Area, Block B, Floor 2, O'Rahilly Building
followed by a drinks reception
ALL WELCOME
Please register your interest in attending by emailing government@ucc.ie (for catering purposes).