News
News
UCC University of Sanctuary expresses Solidarity with the People of Ukraine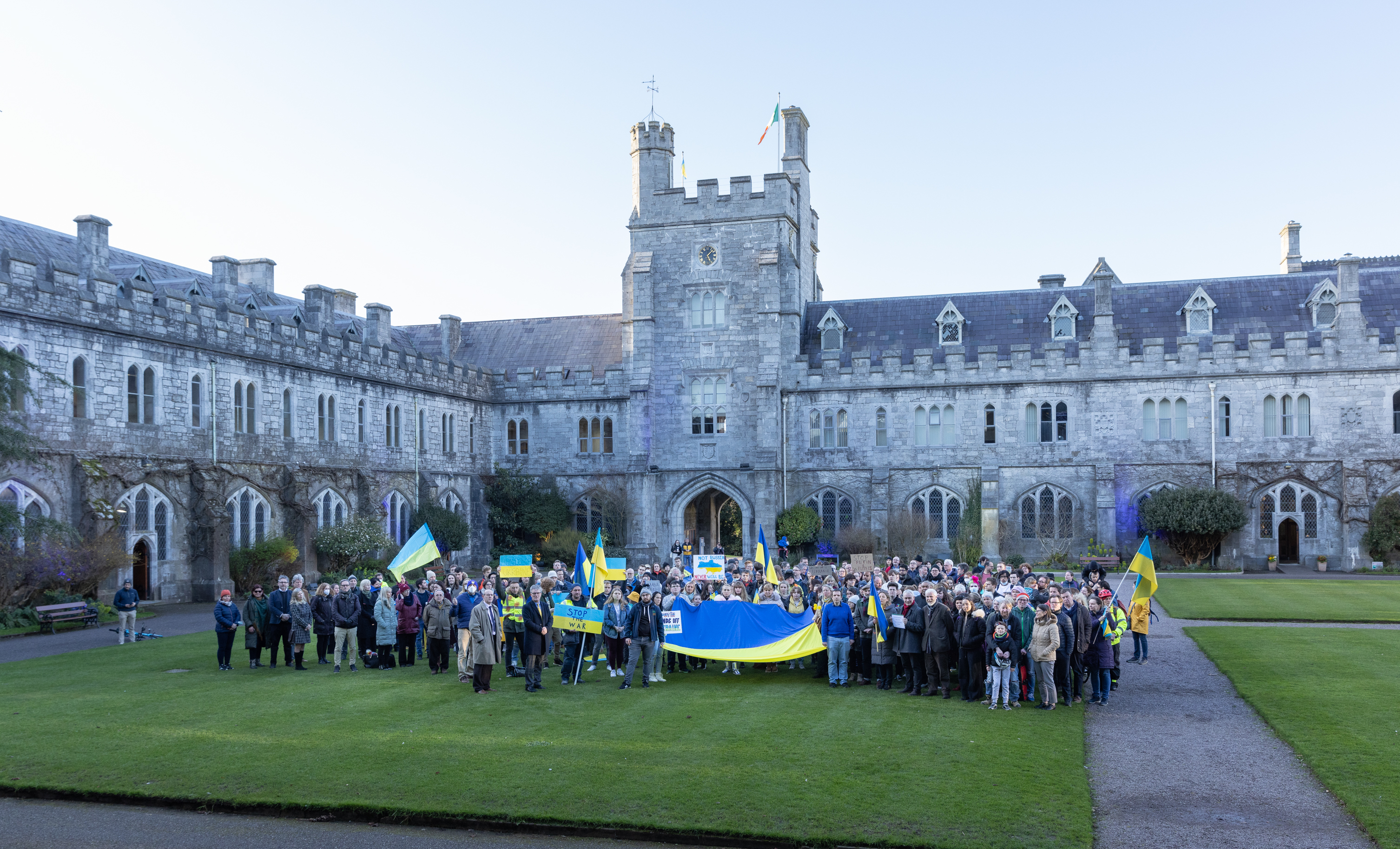 As a University of Sanctuary, the UCC University of Sanctuary Working Group expresses its solidarity with the Ukrainian people at this tragic and unprecedented time.
As a community we call on the Irish government to take immediate steps to support all refugees from the conflict, regardless of race or creed, by facilitating the safe arrival of Ukrainian residents and their families into Ireland as well as providing support to refugees in the region.
The UCC University of Sanctuary Working Group pledges to creatively explore all avenues to assist colleagues and students in Ukrainian universities, as well as our Ukrainian friends, colleagues and students here in Ireland. As a community we unreservedly condemn the unprovoked Russian invasion of Ukraine, and as in all times of conflict, we call on all parties to fully respect international humanitarian and human rights law and we express our profound hope for hostilities to cease and for a return to diplomacy.
- Dr Dug Cubie
On behalf of the UCC University of Sanctuary Working Group