News
News
Welcome to Utz Roedig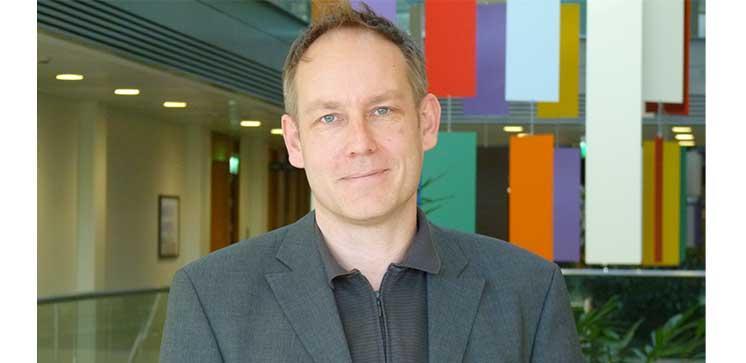 Professor of Cyber Security
Computer Science welcomes Utz Roedig, Professor of Cyber Security
The School of Computer Science and Information Technology is delighted to welcome Professor Utz Roedig to the school and UCC. Professor Roedig's research expertise is in cyber security for computer networks, an area that is both strategically important for UCC and underpins the activities of many companies in the region. Welcoming Professor Roedig, the Head of School, Professor Cormac Sreenan said that "Professor Roedig's appointment is the key enabler for UCC to further develop our research and teaching activities in this critical area, and to ensure that we can leverage deep expertise in collaborative research projects with industry."
Most recently Professor Roedig led the Academic Centre of Excellence in Cyber Security Research (ACE-CSR) at the University of Lancaster, supported by EPSRC and the UK National Cyber Security Centre.
Professor Roedig's has published over 150 peer-reviewed papers and patents. Over the last number of years, his research has been funded by the EU, UK Research Councils and industry. His research collaborations with industry partners has resulted in the commercialisation of patents, including work on Physical Uncloanable Functions (PUF) now used by Quantumbase. Professor Roedig has showcased his work at large public events, including at the Royal Society Summer Science Exhibition.
Professor Roedig's current work focus is on cyber security for the Internet of Things (IoT). As research and technology advances, sensing devices are increasingly networked to form large distributed systems. IoT is increasingly being used for critical infrastructure and it is essential to provide mechanisms which protect these against human error, system faults and cyber-attack.
Describing his work, Professor Roedig states, "My work looks at communication mechanisms and the software used to construct these systems; with a particular focus on security. An important aspect of my work is to deploy and test systems in real-world application settings, thus providing validation and testing the limits of the technology."
Professor Roedig has ambitious plans which includes establishing an internationally recognised cyber security research group building on the long tradition of security research in the school. The research group will address fundamental cyber security challenges and as well collaborate with industry, to inform research and to ensure that results are commercially applied. His work will also enhance existing research carried out at UCC in CONNECT - the Centre for Future Networks, Insight - Centre for Data Analytics, and LERO - The Irish Software Research Centre.