News
News
Welcome to Dirk Pesch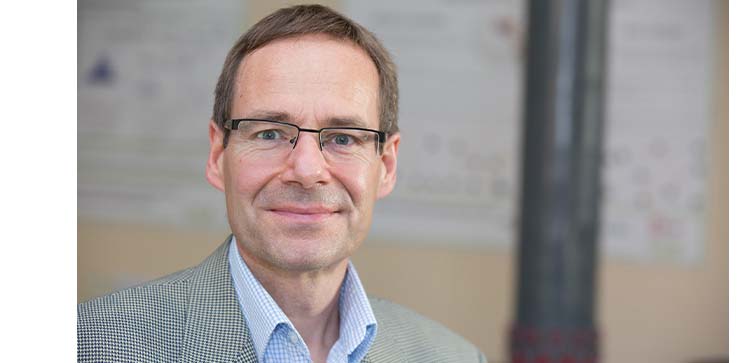 Newly Appointed Professor previously Head of the Nimbus Research Centre at Cork Institute of Technology
Computer Science welcomes Dirk Pesch, newly appointed Professor
Dirk Pesch is a new Professor in the School of Computer Science and IT at University College Cork. He is a Principle Investigator in the Science Foundation Ireland funded Research Centres CONNECT and CONFIRM. Previously, he was head of the Nimbus Research Centre at Cork Institute of Technology.
Dirk's research interests focus on design and performance characterisation of algorithms, protocols, and services for wireless and mobile networks and low power wireless network design for Cyber-Physical Systems and the Internet of Things with applications in smart manufacturing and smart and connected communities. He has over 25 years research and development experience in both industry and academia and has co-authored over 200 scientific publications including three edited books/paper collections.
Dirk has been collaborating extensively with industry and the public sector, including companies such as United Technologies Research Centre Ireland, Intel, IBM, Arris, Johnson Controls, Johnson & Johnson, Schneider Electric, Philips, Atos, Acciona and a range of smaller companies such as Independent Living Ireland, Benetel, SmartFactory and others. Dirk is a member of the steering group of the Cork Smart Gateway, a smart and connected communities initiative led by Cork City and Cork County Councils.
He is currently on the editorial board of the International Journal of Distributed Sensor Networks, and Springer Wireless Networks journals and served previously on the editorial board of IEEE Vehicular Technology Magazine and Elsevier Pervasive and Mobile Computing (PMC). He is also involved in conference organisation through membership of technical programme committees of conferences such as IEEE VTC, IEEE PIMRC, IEEE Globecom, IEEE ICC, IEEE World Forum for the IoT, and several workshops co-located with IEEE PerCom. He is the co-chair of the industrial Internet of Things track of the 2019 IEEE World Forum on the Internet of Things. He was the TPC chair of the IEEE Vehicular Technology Conference Spring 2007 in Dublin and the TPC- co-chair of ACM Buildsys 2010 in Zurich, Switzerland.
Welcome to Dirk, from all of your new colleagues at University College Cork