News
News
UCC+ Easter School for Transition Year students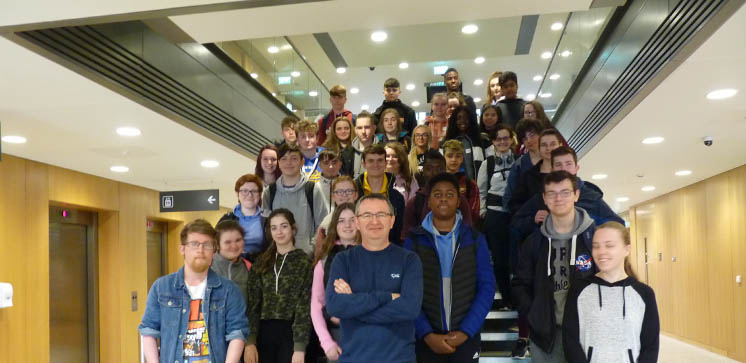 The School of Computer Science and Information Technology were hosts today to UCC+ TY students
Another successful and enjoyaable CSIT outreach event
Today the School of Computer Science and Information Technology at University College Cork hosted a Transition Year workshop on open-source gaming as part of the UCC+ Easter School. The workshop was presented by Dr Jason Quinlan and two assistants.
Assistants:
Maelle Manifacier (a French Intern from Université Clermont Auvergne) and
Darragh McMahon (4th year undergraduate student).
Darragh McMahon demonstrated his Final Year Project "Real-Time Road Traffic Simulation wtih 3D Visualisation".
The students had a very enjoyable interactive morning in the Computer Science lab.
Special thanks to Dr Jason Quinlan and his two assistants in giving their time and expertise.
Well done to all involved.