News
News
Some refreshing time-out from work for ice-cream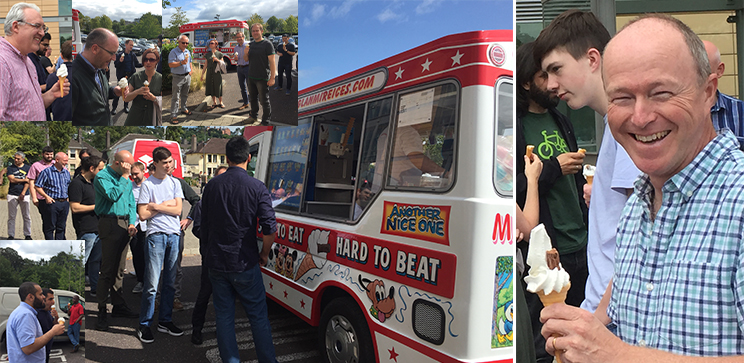 The best way to spend a little break time is with an ice-cream
We all enjoyed a wonderful moment for ice-cream. Led by Head of School of CSIT, Professor Cormac Sreenan showed us how to follow his lead by example!
Attended by Staff, Researchers, some of our students and even grounds staff, we managed to avail of the opportunity.
Some were sadly on summer holidays and missed out (aw!).
Very grateful and appreciated. To be repeated ;-)