News
News
ICT Summer Camps Conclude: IOI/EGOI Training Camp held from June 26th to 30th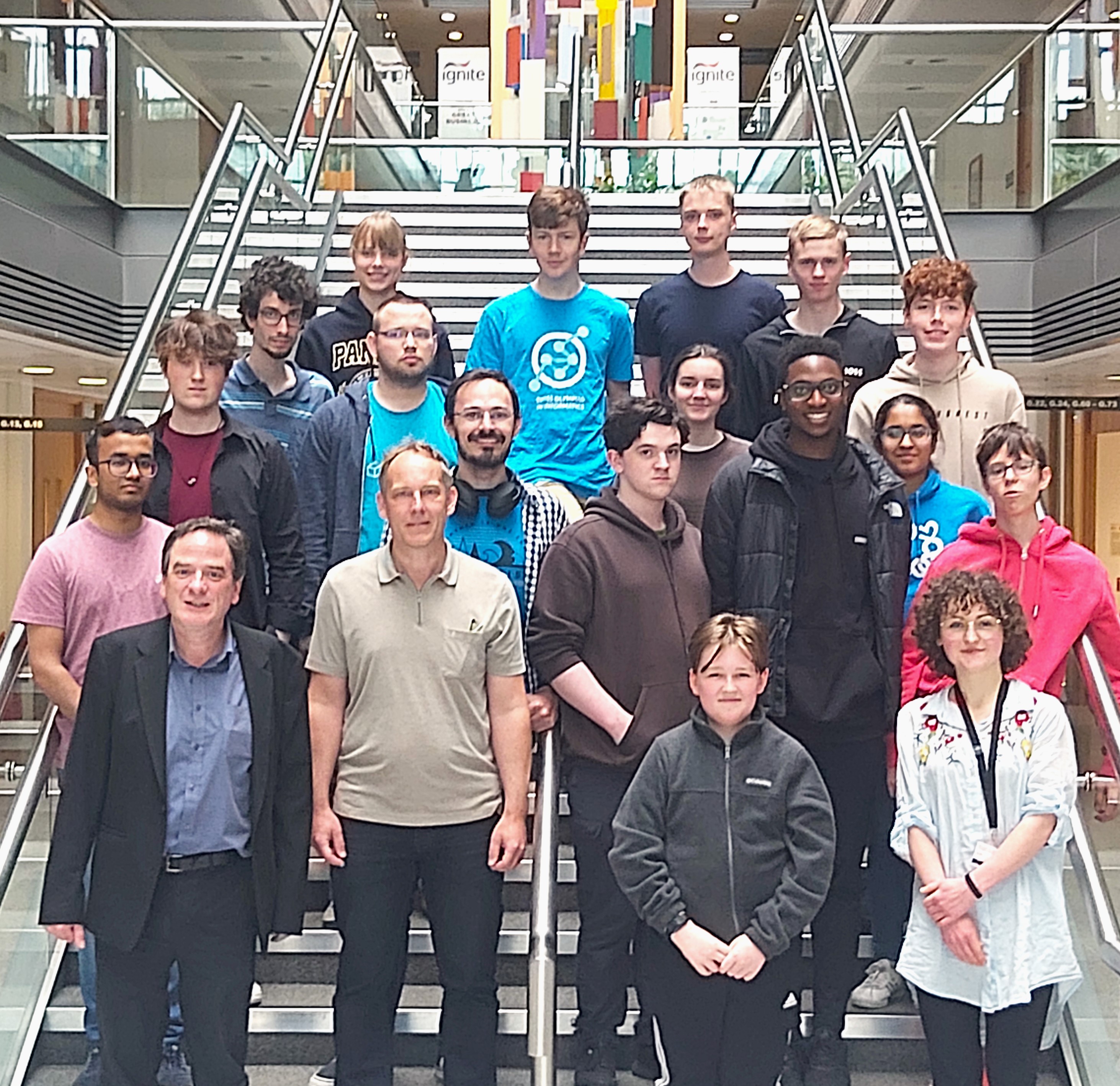 Last week, approximately 20 participants engaged in the IOI/ EGOI Training Camps to prepare for the upcoming International Olympiad in Informatics (IOI) and European Girls' Olympiad in Informatics (EGOI). The camps, held from June 26th to 30th, also welcomed a group of six individuals who travelled from Switzerland to join the training. Participants who advanced from the AIPO (All-Ireland Programming Olympiad) Finals, which were held on 11th March 2023, had the opportunity to take part in the camp.
On the final day of the training camp, which took place on Friday, Head of School Prof. Utz Roedig and Prof. Alan Kelly, the SEFS Vice-Dean for External Engagement, commended the achievements of the participants and presented the AIPO winners with certificates and medals. Additionally, participants of the Western European Olympiad in Informatics (WEOI) received certificates. The WEOI competition took place from June 16th to 18th.
The selected IOI and EGOI teams were then announced. The EGOI Competition will be held in Lund, Sweden, from July 15th to 21st. Ayushi Mahajan will represent the Irish EGOI Team, accompanied by team leaders Isabel Ronan and Bogdan Marcu.
The IOI Competition will take place in Szeged, Hungary, from August 28th to September 4th. The IOI team consists of Yuan Li, Isaac Lee, Ayushi Mahajan, Fionn Kimber O'Shea, with Piotr Stelmaszek serving as the reserve member. The IOI team will be led by Bogdan Marcu and Andrew Nash.

We extend our gratitude to everyone who contributed to the success of the training camps.