News
News
Coding for Girls ICT Summer Camp 2023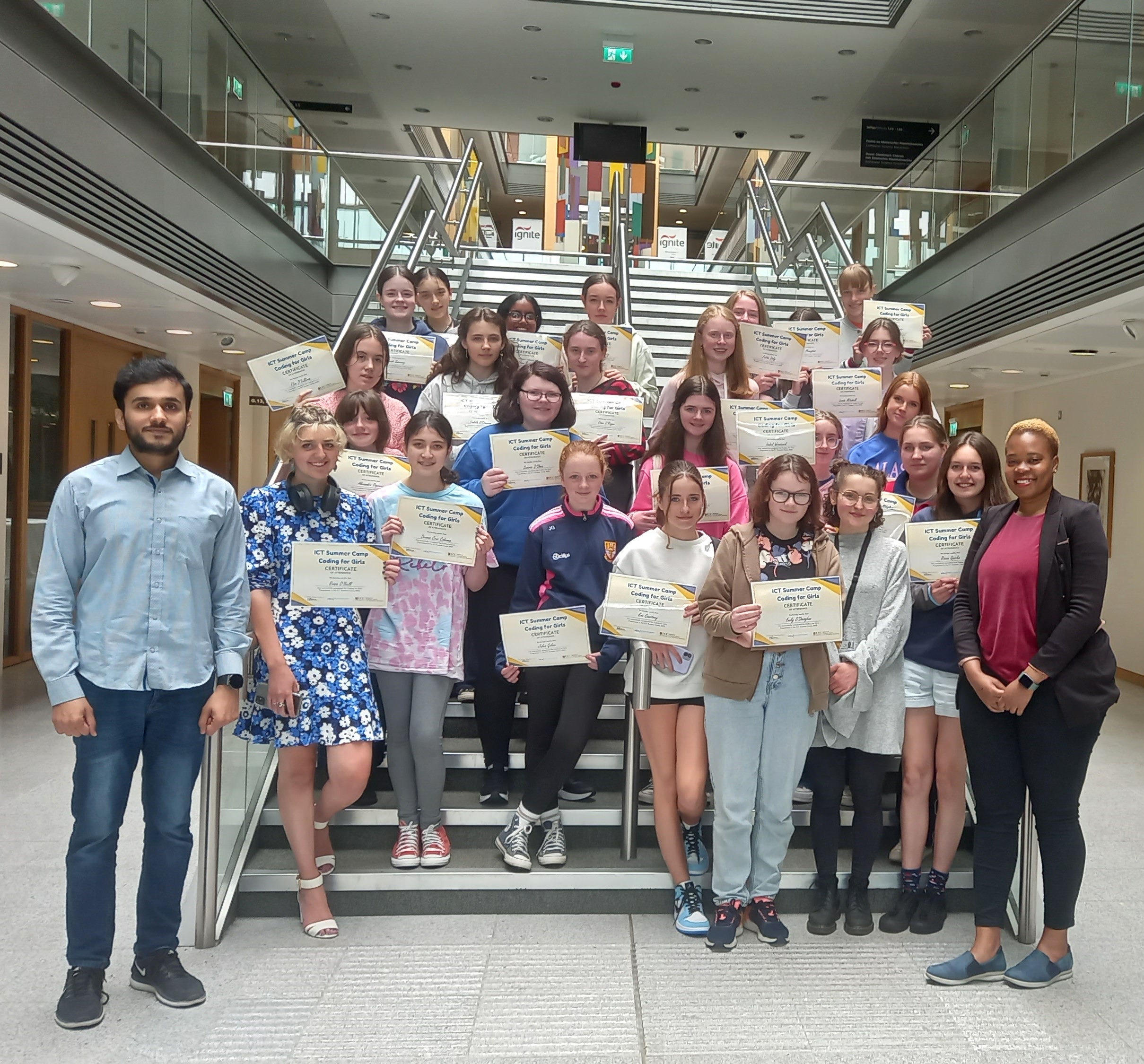 The School of Computer Science and Information Technology is delighted to announce the successful completion of its inaugural Coding for Girls Camp, held as part of our ICT Summer Camps.
From June 19th to 23rd, we had the pleasure of hosting a group of enthusiastic young participants, aged 14 to 18, who delved into the fundamentals of Python programming and problem-solving.
During the camp, participants were introduced to the core principles of Python programming and problem-solving. Dr. Aisling O'Driscoll also shared invaluable insights on the job prospects awaiting girls in the field of ICT. We extend our sincere gratitude to all the participants who contributed to making this camp a success.