News
News
Hainan University Delegation Visit UCC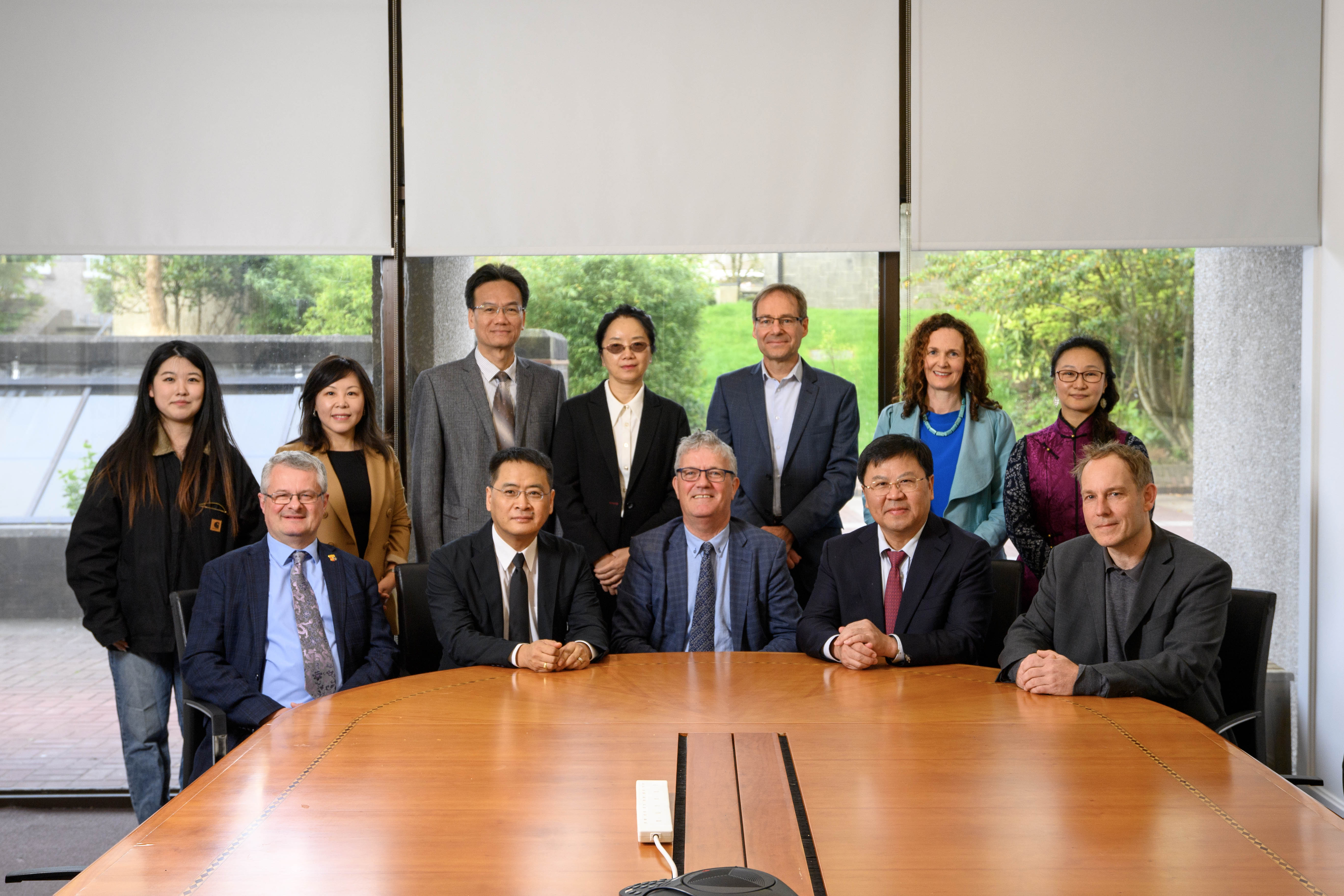 UCC recently played host to a delegation from Hainan University, P. R. China (HNU) on Tuesday 25 April.
UCC and HNU signed an initial cooperation agreement, led by the School of Law, in December 2021 and, on this recent visit, the delegation met with UCC President Professor John O'Halloran and exchanged gifts and signed a Memorandum of Understanding that will allow a continuation of a rewarding partnership between the two universities.
The group later visited the Western Gateway Building where they engaged with colleagues at the School of Computer Science before continuing to further discussions at the School of Law.