News
News
First Year Students Visit Clearstream, Cork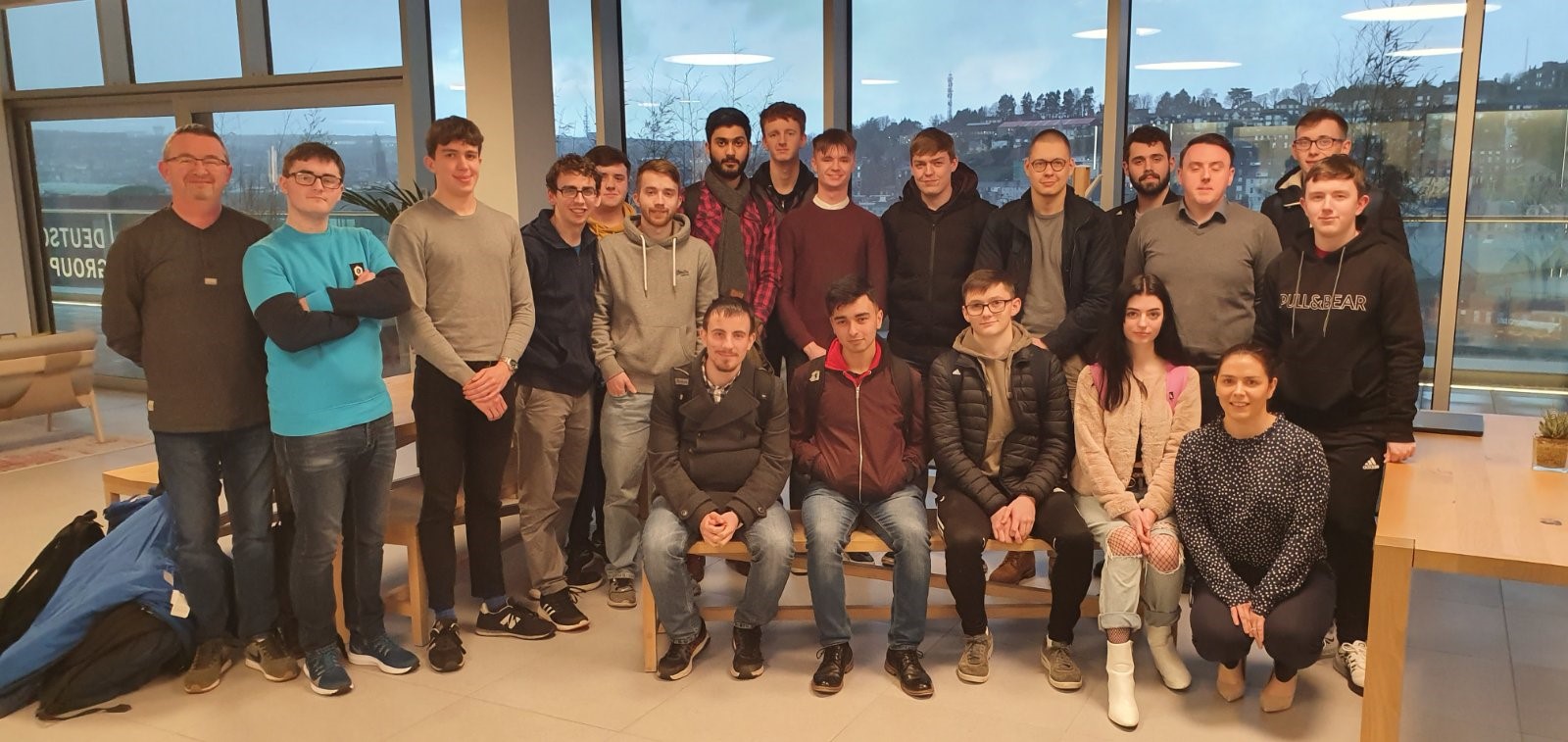 As part of the First Year Roadtrips 2020, our computer science first years got the chance to visit the Cork hub of Clearstream.
For more on this story contact:
Continuing our first year University College Cork Computer Science Department road trips 2020, we visited the Cork hub of Clearstream. We were warmly welcomed by Aoife Manning, Brian Greene and their team, and we were given a tour of their beautiful facilities.
A presentation on roles within the data warehousing team of Clearstream, gave the students a very detailed overview of how the company is moving from legacy to ultra modern frameworks. Illustrating interesting avenues for the students to consider during the next few years.