News
News
First Year Road Trips 2020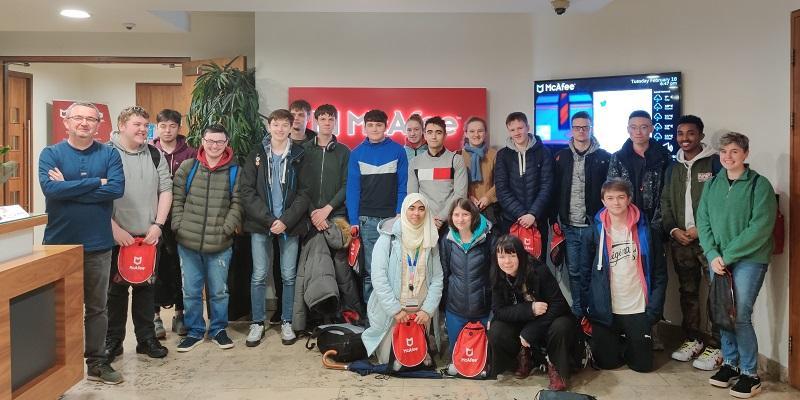 The First Year Road Trips 2020 off to a flying start!
The First Year Road Trips 2020 have gotten off to a flying start, with computer science students getting to visit two leading tech companies in Cork. On 18th February the students got to visit McAfee, and Teamwork on the following day (see image below).
The road trips are an CSIT initiative, led by Dr Jason Quinlan, whereby visits to tech companies, both startups and established, are arranged for first year computer science students. These visits provide the companies a platform to introduce their businesses and the role of computer science in their company, for example, the type of applications they develop and the technology platforms they use. This allows the student to see first hand how what they are learning in college is so relevant and important when they go to industry.