Browse All Articles
Browse All Articles
Engaging with the Sustainable Development Goals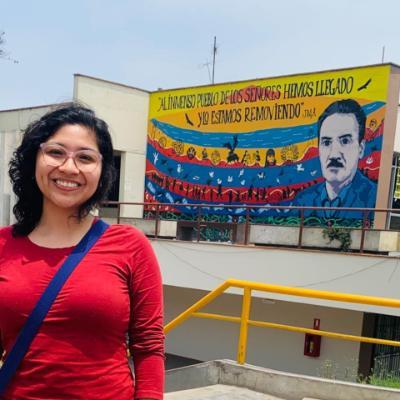 Community-engaged learning approaches provide fertile ground for students to learn through inquiry and to explore their content in a completely novel way. Having these opportunities throughout their educational experiences equips students to cope with complex issues more effectively in their personal and professional lives, supporting them as future leaders and socially responsible global citizens.
What are the UN Sustainable Development Goals (SDGs) and how can they be achieved? The UN SDGs describe themselves as a universal call to action with three vital outcomes:
To end poverty
To protect the planet
To ensure that all people enjoy peace and prosperity by

2030
What will it take for us to realise those ambitions for our future? It is telling that goal no. 17, Partnerships for the Goals, rounds off the primary 16 SDGs. The UN made goal no. 17 a standalone goal with criteria and metrics highlighting the integral role collaborative approaches play in creating real change. In short, the future work of addressing societal challenges involves working with external stakeholders. The UN specifically state that 'the global goals can only be met if we work together'.
Community engaged learning is a pedagogy that promotes the practice of working with diverse stakeholders and establishes the right conditions for addressing objectives listed within the 17 SDGs.
In the higher education sector, some disciplines such as Business and Food Sciences have a strong history working with industry. Other disciplines such as the Social Sciences (by the nature of their programmes e.g. Youth and Community Work) are integrally linked to civic society. Strong connections across programmes with external organisations is common practice and considered important for developing well-rounded graduates who can thrive in a competitive global environment. For students to become familiar with the intricacies of the SDGs and become change agents, the University's relationship with the external community is no longer only about preparing students to be 'job ready'. More work is needed and deeper civic and community engagement in the curriculum is part of the solution.
The Connected Curriculum is Priority 1 of the University's Academic Strategy (2018 – 2022). It sets out an ambitious plan to provide curricular coherence and to enhance the student and staff experience. The Connected Curriculum is comprised of 6 components: research-based teaching, employability, sustainability, inter- and trans- disciplinarity, global reach, and civic and community engagement. Institutional policies such as the Connected Curriculum initiative signal the necessity for academic programmes to have greater connectivity both within and outside of the University. That means interacting with many distinct stakeholders at different junctures so that students can explore themes related to the SDGs, for example, as part of their course work.
To interact with different stakeholders on the SDGs, you first need to understand who those stakeholders are. You will find tools and resources relating to Stakeholder Mapping in this Toolkit, specifically the Practice Insight "The Future is at Stake(holders)". If you are interested in learning more about SDGs in the curriculum, you can check out a complimentary toolkit in development in UCC, the SDG Toolkit.