2015 news items
2015 news items
UCC to host Jack Flanagan Medal Competition in Geriatric Medicine 2015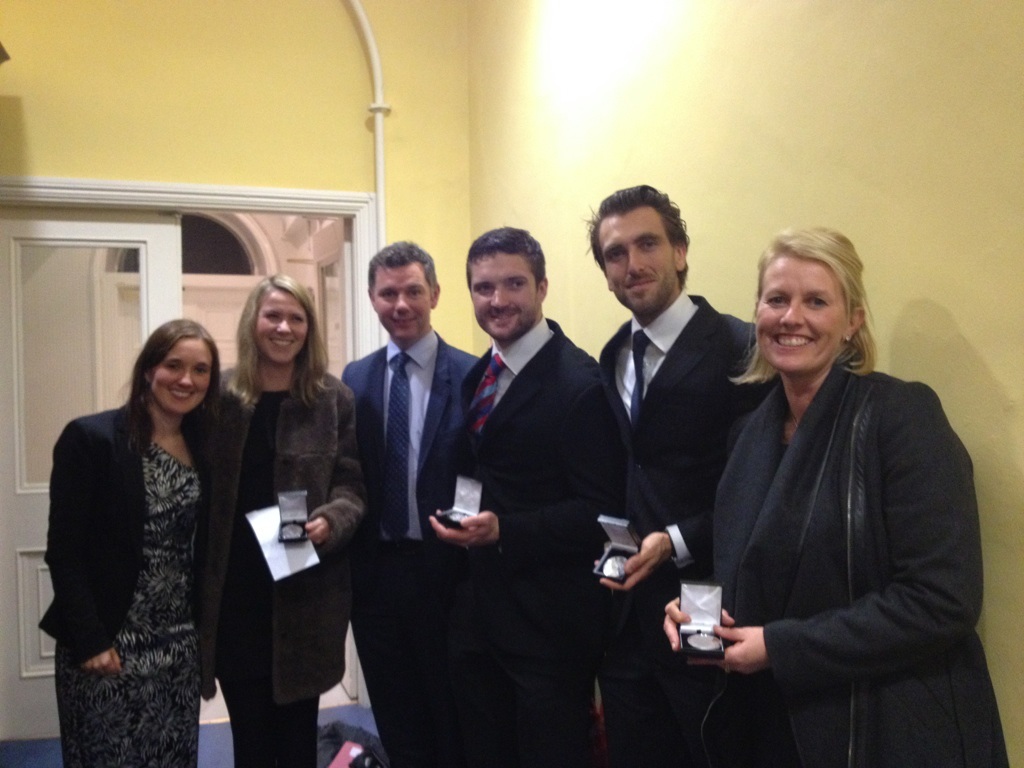 Students in the final year of their medical studies are invited to take part in the 2015 Jack Flanagan Medal Competition in Geriatric Medicine. This year's competition will be held in UCC on Wednesday 21st October.
This competition is named after Dr Jack Flanagan, who was the first doctor in Ireland to specialise in modern day geriatric medicine. The winners are awarded an academic medal in memory of Dr Flanagan's contribution to the specialty.
Last year's winners from UCC'S School of Medicine comprised of Ms. Cathie O'Mahoney, Ms. Róisín Ryan, Mr. Ronan Bluett and Mr. Ciaran Mullins who were coached by Dr. Paul Gallagher (Consultant Geriatrician & Senior Lecturer in Medicine) and Dr. Amanda Lavan (Specialist Registrar in Geriatric Medicine and PhD Research Fellow, School of Medicine, UCC).
What does the competition involve?
This is an intervarsity competition between final year students of Cork, Dublin, Galway, Limerick medical schools
Teams of 4 from each of the medical schools will be challenged on their knowledge of the medical and psychiatric problems associated with ageing
It is a clinical-pathological conference in which competing teams will be given a case to review and will have 60 minutes to formulate a care plan and diagnosis for the patient
Each team will present their findings in an 8 minute PowerPoint presentation and will be questioned by a three member-judging panel
The competitors will be judged on their knowledge of the medical and psychiatric problems associated with ageing


Time, Date, Venue
Wednesday 21st October @7pm – 9pm
Room G10, Brookfield Health Sciences Complex, UCC, Cork