News
News
MarPAMM launch, December 2018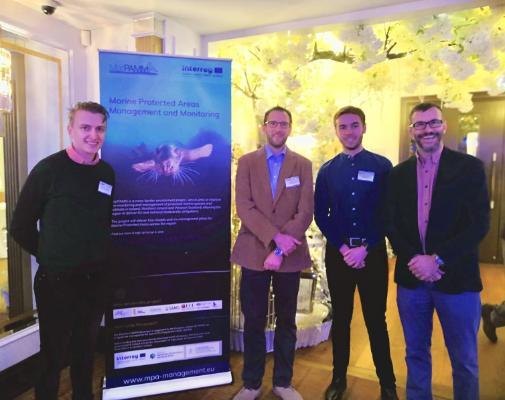 Last week, Professor Andy Wheeler and PhD researcher Gerard Summers attended a very successful launch to the MarPAMM project at the Whistledown hotel in Warrenpoint.
This project will oversee the collaboration of researchers from Scotland, Northern Ireland, and the Republic of Ireland as they develop new and effective means of observing and protecting essential marine species, helping to preserve marine protected areas and establishing important international connections and cooperation.
Guest speakers at the launch included multi award winning wildlife photographer Doug Allan and equally decorated estuarine and coastal researcher Mike Elliot. Doug Allen detailed his life's work including his participation in the Blue Planet and Frozen Planet documentaries with Sir David Attenborough. Mike Elliot elaborated on the policy mechanisms and the key components of the successful management of MPAs and the significance of inter departmental cooperation. The launch also provided a public forum for local stakeholders to work in tandem with the researchers to help build a sustainable approach to MPA management. We are looking forward to seeing what Gerard will be doing in the coming months!