News
News
UCC Marine Geology Research Group at MaREI workshop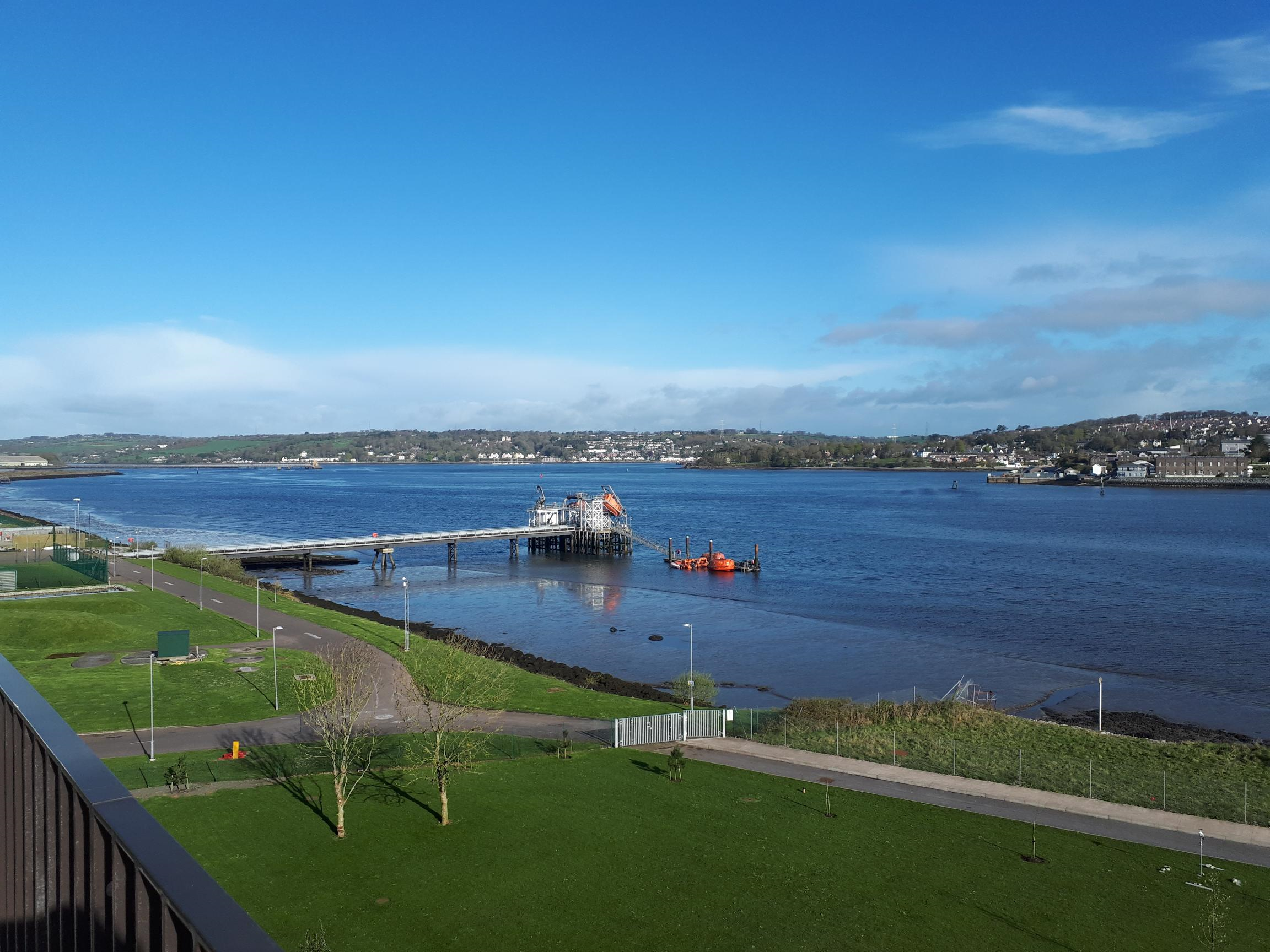 Professor Andy Wheeler, Dr Aaron Lim and PhD student John Appah from the UCC Marine Geology Research Group accompanied by Professor Luis Conti from the University of Sao Paulo in Brazil travelled to the Centre for Marine and Renewable Energy's (MaREI) Beaufort Building in Cork Harbour for a workshop to showcase what the group was doing.
The workshop, carried out by MaREI, consisted of researchers from MaREI, the School of Biological Earth and Environmental Sciences and the Environmental Research Institute (ERI) here at UCC showcasing their work and networking with others on marine biology and ecology capacity.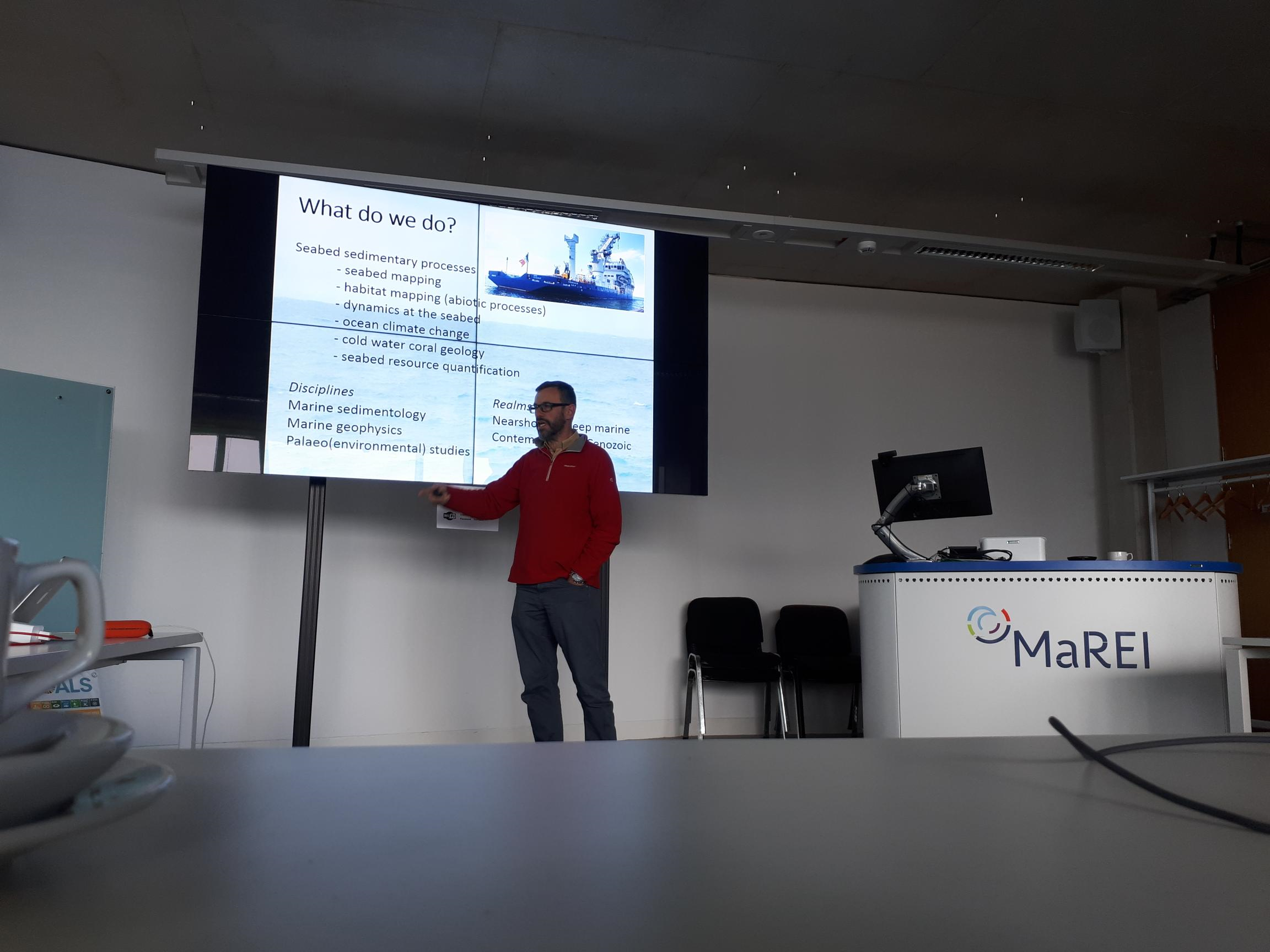 Professor Andy Wheeler presented a brief introduction in to each project within the research group, such as the MMMonkey_Pro project that is funded by SFI and the Moira Mounds project that is being carried out with two MSc students in Marine Biology and the University of Sao Paulo.