News
News
Alicia travels to Korea to present her research at the 7th International Marine Debris Conference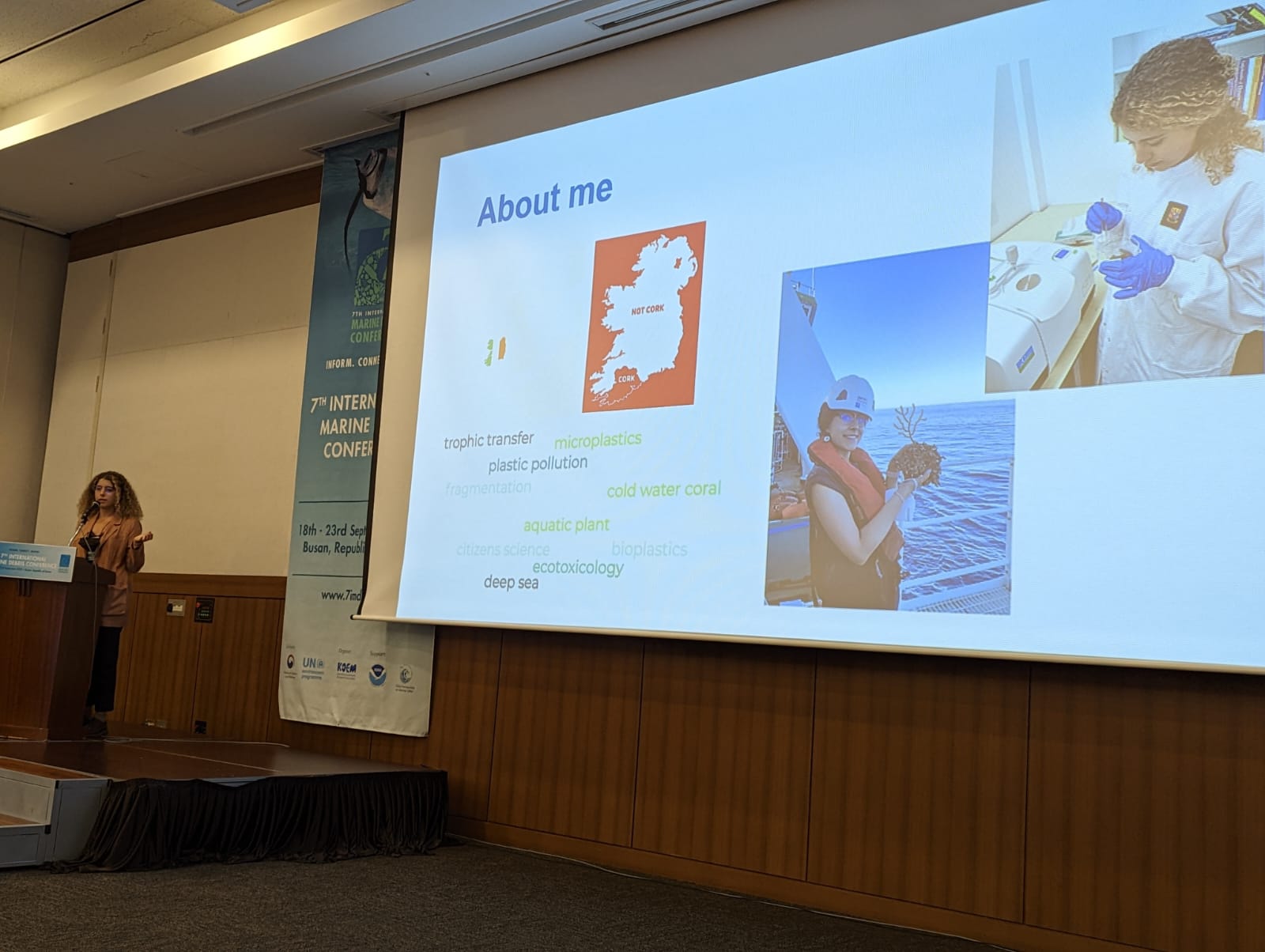 One of our postdocs of the team, Dr. Alicia Mateos Cárdenas, recently travelled to Seoul and Busan (Korea) to present her research at the largest plastic pollution conference in the world (7IMDC).
I always wanted to be part of an IMDC conference, they are the largest conferences in my field and only run every 4 years. This time I was very excited when I saw that the 2022 conference would be held in Korea and I was very happy when they accepted my abstract. It was also my first time in an international conference outside of Europe and first in person conference after covid! The conference lasted for a whole week and I personally chose sessions related to policy, environmental law, greenwashing and communication as I wanted to learn from international experts on this topic. I was pleasantly surprised to see a relative diversity of presenters from different backgrounds (not only academia) and continents. Even though there were hundreds of people present, and some more online, the organisation had created an app that worked pretty well to do networking on site. So I was quite happy meeting some colleagues, others who I have been connecting through the years on social media and some new faces for the first time. I presented my new study on the biodegradation of teabags (reference to the paper here) and I met an environmental lawyer specialised in greenwashing who was very interested in this topic and my findings. We are now working a new interdisciplinary collaboration of which I will share the details very soon…
Of course, you don't know all the way to the other part of the world with a 8 hour time difference only for meetings. Although it started a bit rough with hazard warnings of a typhoon asking us to stay at the hotel, it then improved greatly throughout the week. As I said, the organisation of this conference was excellent, and they had planned a full set of activities for every evening like dinners, traditional dance shows, one day trip to a temple and a night cruise with a DJ. Overall, it was a great experience and looking forward to my next international conference in 2023!
The view of Gwangan Bridge (Busan) from the night cruise.