News
News
John's PhD thesis defence: establishing the "golden thread"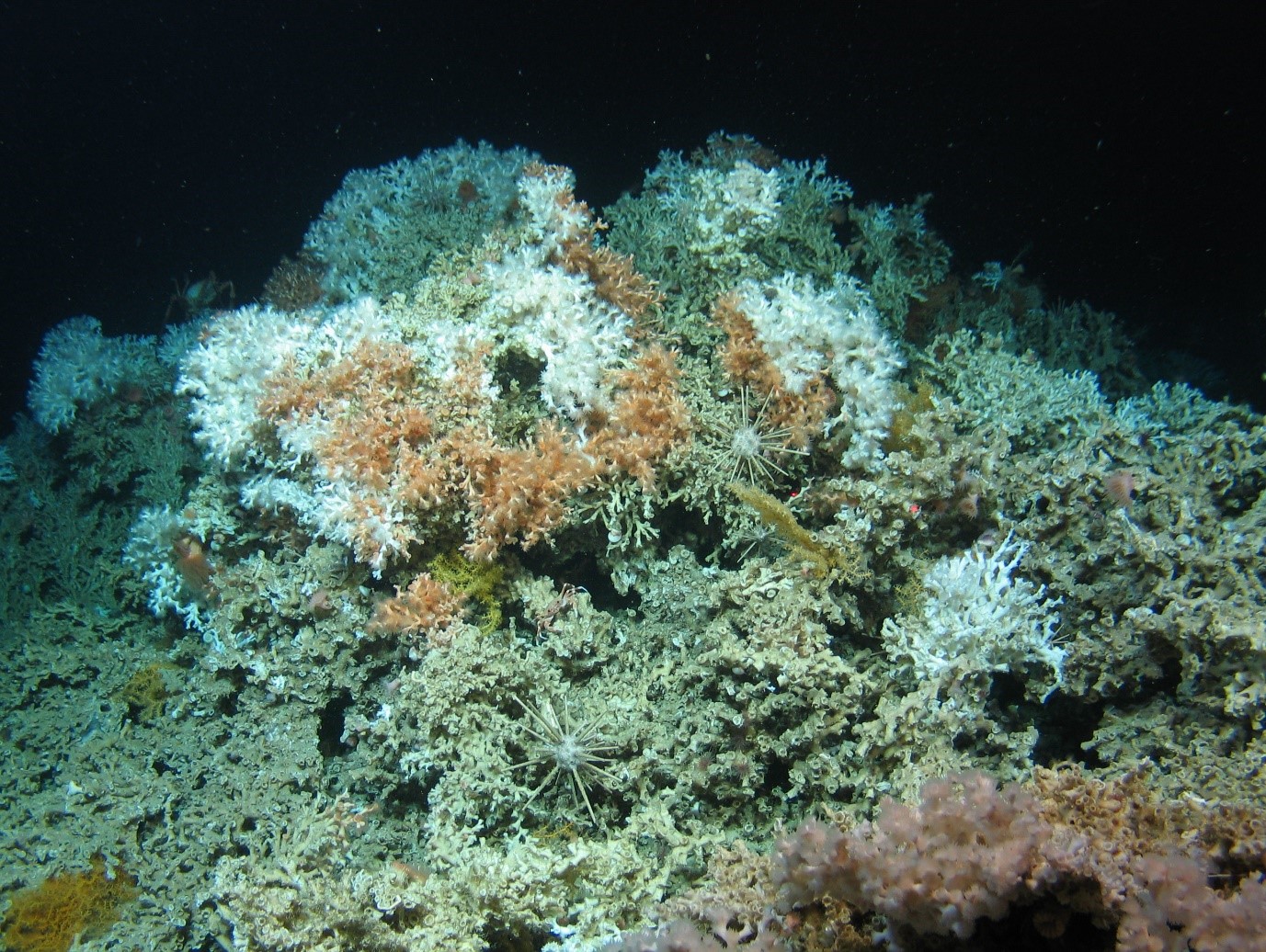 John Appah refelects on his recent PhD viva defence
After returning from holidays, I had a few months to prepare for my PhD viva. I had the opportunity to rehearse my presentation with my supervisors who provided their inputs. When it was time for the viva, I was expected to go into the exams hall and deliver, although not without the presence and support of my supervisors (Prof Andy Wheeler, Prof Ruth Ramsay and Dr Aaron Lim).
The topic of my thesis was "Understanding Cold-Water Corals' Health and Ecosystems on the Irish margin, NE Atlantic; A Critical look into the Ecology, Geology, Hydrodynamic Processes and Human Impacts."
The study was wide ranging encompassing biodiversity assessments and mapping, histology, coral pathogens, the coral microbiome and anthropogenic impacts especially from marine litter.
In particular, I observed that the heterogenous habitats in the upper Porcupine Bank Canyon (uPBC) supports high biodiversity. In this canyon, it was noted that non-reef habitats rather than reef and rubble habitats showed high biodiversity even though the difference in diversity was not significant. However, I note that despite the CWCs being protected by the EU and designated special areas of conservation (SACs) under the EU Habitat Directive (92/43/EEC), the high biodiversity that the canyon support, there appear to be significant threats and damage that the reefs are exposed to as a result of destructive fishing activities, marine litter and potential pathogens group infection in the cold-water corals (CWCs) within the Porcupine Bank Canyon and the Belgica Mound Province (both designated as SACs) on the Irish margin.
Plastics have been found to increase the risk of coral diseases by 85%, affect the energy allocation processes in corals, calcification, resilience and biodiversity, whereas coral pathogens that form part of the CWCs holobiont can breakdown the complex symbiotic interactions between the CWC host and the associated microbes, which is the structural and the functional engine of the CWC reef ecosystems, leading to coral diseases and mortality. Furthermore, trawl fishing crushes and dislodges the CWCs reefs, reducing the reef ecosystems to rubbles.
After a successful defense of the thesis, it was apparent that I establish the so called "golden thread" that provides a scientific story and allows a flow of the topics in my thesis as the study was wide ranging and seemed to be isolated from each other. This, I have already started delving into!
I wish to express my utmost gratitude to the examiners, Prof Murray Roberts (Edinburgh) and Prof Rob McAllen (University College Cork), including my supervisors. It's been a great learning experience and am so thankful. Your wealth of knowledge and experience have been one to reckon with!