News Archive 2019
News Archive 2019
1st Year Government Student selected Sky Women in Technology Scholar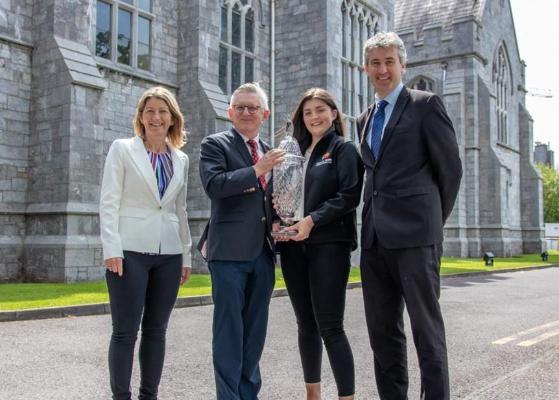 Sky has recently announced its second cohort of Women in Technology Scholars, awarding five talented women £25,000 each and access to an expert network of mentors and leading industry executives to accelerate their innovation. This is an international competition and those selected were whittled down from hundreds of applicants.
Mary Murphy, a University College Cork (UCC) 1st Year Government Student, was one of the five women selected as a Sky Women in Technology Scholar. In fact, Mary was the youngest Scholar chosen, which is testament to the tremendous strides that she has made in her entrepreneurial career (whilst also being a full-time student) since she established "Make a Mark Ltd" with her twin sister, Sarah, in 2016.
"Make a Mark Ltd" is an agricultural supplies company that produces a singled handed sheep marking gun, elements of which are patented. The company currently trades in Ireland, the U.K. France, Germany, Norway and the U.S. Make a Mark's commercial operations are based in Mary's hometown of Crossmolina, Co. Mayo.
Mary is a Quercus Innovation and Entrepreneurship Scholar. Great credit is due to Michele Power and her colleagues in the Quercus Talented Students' Programme for recruiting a student of Mary's calibre to study in UCC.
Blackstone LaunchPad at UCC has been supporting Mary since she came to UCC and she is currently participating on Student Inc., UCC's first ever full-time Student Accelerator Programme that is being rolled out during summer 2019. Mary was also recently selected as the 2019 UCC Student Entrepreneur of the Year. She was on the winning team at the Blackstone LaunchPad Techstars Startup Weekend, which was held in Los Angeles in April 2019, and was also a speaker at Techstars Torino Start Up Week in June 2019.