Research
Research
College of Business and Law Research
2019 brought much success and development in research across the College of Business and Law. College academics and researchers continue to publish high impact, internationally recognised research and win major and prestigious funding grants from leading national and international funding agencies. The College has successfully and actively engaged with key initiatives including RTE Brainstorm which has helped to bring research expertise and knowledge to the wider public. Postgraduate researchers, the next generation of research leaders, are continuing to grow throughout the College. Six PhD scholarships were funded by the Irish Research Council demonstrating that the College of Business and Law provides an excellent environment for the undertaking of postgraduate research.
2020 will see the launch of a new Research Strategy for the College. Key to this strategy will be the promotion College of B&L as a leading international centre of excellence for research in Business and Law, producing high quality research contributing to the development of society, policy and business. We look forward to further rolling out this strategy over the coming months.
Funding Call - Irish Research Council Employment based Scholarships
LAW
Our Faculty members produce cutting-edge legal scholarship within our research centres or as creative independent scholars. This research is showcased in our Research Colloquium.
CORK UNIVERSITY BUSINESS SCHOOL (CUBS)
The CUBS faculty are international business experts and specialists that are actively engaged in consultancy and business relevant research working closely with global leading companies and policy makers, to bring their expertise into the classroom, research centres and projects.
UCC Financial and Business Services focuses on basic and applied multidisciplinary research, including co-operative studies, quantitative investment, policy studies and business continuity, while also nurturing collaborations with industry and business partners. Additionally, Financial and Business Services are critical to the creation of new jobs, the support of industries and regional and national economic development.
Research News
Success for College researchers in the Irish Research Council Awards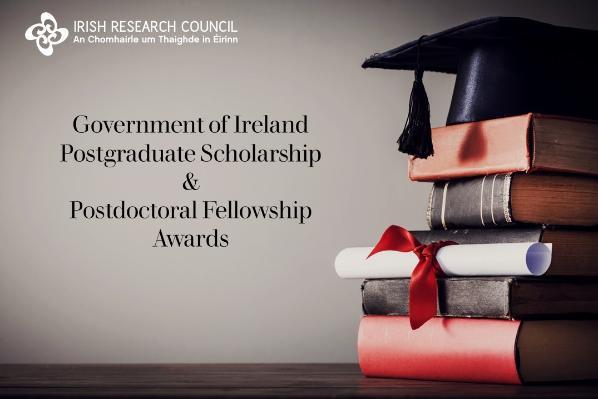 College of Business and Law & COVID 19
College of Business and Law academics have been quick to pivot their research to address many of the challenges and questions that COVID 19 have presented to society, economy and business. In particular, academics in the College have undertaken much public engagement and disseminated their research in newspapers, opinion pieces, RTE Brainstorm and other media outlets. See below for a list of College engagements.
CUBS's Centre for Resilience and Business Continuity (CRBC) has led on a request from the HSE Crisis Response Manager for Hospitals for use and customisation of a UCC Emergency Management Information System (EMIS) to support Hospital response to COVID-19.
Led by Dr Karen Neville and the CRBC team including Dr Simon Woodworth and Mr Michael Gleeson. The EMIS was developed by the European-funded S-Help project.
CBL contribution to understandings of COVID-19:
Dr Stephen Onakuse,'Politics of a pandemic: How Covid-19 Changes could open doors to a better Ireland', thejournal.ie, 15 April 2020.
Prof. Matthias Beck (Management and Marketing) & Dr Michelle Carr (Accounting & Finance),
'Keeping staff motivated in a crisis', Irish Times, 17 April 2020.
Dr Declan Jordan (Economics), 'Memo to Government – defer VAT payments and commercial rates amid the COVID-19 crisis', Irish Examiner, 17 March 2020.
Dr Eoin McLaughlin (Economics), 'Coronavirus and Spanish flu: economic lessons to learn from the last truly global pandemic', The Conversation, 15 March 2020.
Prof Matthias Beck and Dr Damian Tobin (Management & Marketing), 'Editorial: The 2019/2020 Novel Corona Virus Outbreak: An International Health Management Perspective',The Open Public Health Journal, 09 March 2020.
Dr Brian Turner and Dr Sean Lucey (Julien Mercille, UCD), 'What should our healthcare system look like after the pandemic?' Brainstorm, Monday 27th April 2020
NEW ONLINE RESOURCE ADDRESSING FAMILY LAW RESOURCES DURING COVID 19
Prof Matthias Beck and Dr Eoin McLaughlin, Does environmental damage increase the risk of pandemic, ESRC Economics Observatory, 30 June 2020
Prof Maria Cahill, Lockdown v. Liberty do we still believe in freedom, Constitution Project@UCC, UCC, May 2020.
Dr Declan Jordan, Minister Harris needs to address the immediate huge hole in our colleges' finances, Irish Examiner, 5 July 2020.
Dr Declan Jordan, Stimulus package should focus on getting cash to businesses directly, Irish Examiner, 13 July 2020.
Dr Maeve O'Sullivan, Why do so few Irish women get jobs as government ministers? RTE Brainstorm, 30 June 2020.
Dr Eimear McGeown, Getting back to business after the COVID-19 lockdown, Irish Times, 23 June 2020.
Dr Lauren Bari, Does working from home mean more housework for women?, RTE Brainstorm, 30 June 2020.
Dr Linda Murphy, Family businesses have many characteristics which make them more resilient than other types of firms in a crisis like this, RTE Brainstorm, 24 June 2020.
Dr Eoin McLaughlin, How to measure the demographic impact of a pandemic, RTE Brainstorm, 22 June 2020.
Drs F Crowley, H Daly, J Doran & G Ryan, Will working from home help save the environment? RTE Brainstorm, 18 June 2020.
Drs F Crowley and J. Doran, How social distancing and remote working will impact Irish life, RTE Brainstorm, 25 May 2020.
New PhD Employment-based Scholarships 2020
We are delighted to launch new PhD Employment-based Scholarships in the College of Business and Law. The scheme is a collaborative arrangement between UCC, the student and their employer and there are five scholarships on offer.
The Employment-based PhD is a research project that is undertaken by a PhD candidate who is currently in employment. The PhD candidate remains employed by the employment partner and is concurrently registered as a PhD student in a School in the College of Business and Law for the duration of the PhD project. UCC will fund PhD fees plus €5,000 per annum for four years for associated research costs.
An employment partner is a business, company, higher education institution, registered charity, social, cultural, not-for-profit organisation and national/ international public body. The employment partner must be financially independent of the university, be able to offer suitable facilities to host, mentor and provide the necessary supports for the duration of the PhD. In certain circumstances self-employed may also be considered although in such cases please confirm suitability with me prior to submission.
Applications are invited on a rolling basis until such time as all scholarships have been awarded. Preference will be given to applications received before 30 June 2020. If all five scholarships are not awarded in the first round, the next collection date of applications will be 30 September 2020.
Click on link below for the Application Form: