News 2014
News 2014
Annual Ted Nevill lecture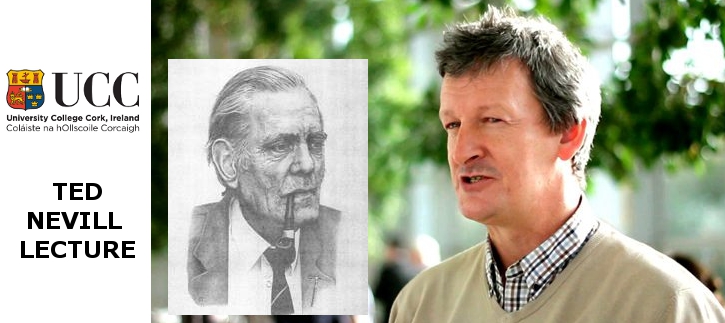 Wednesday 26th November at 8pm.
The Annual Ted Nevill lecture will be delivered this year by Prof. John Walsh from UCD.
Prof. Walsh is interested in how geological faults develop (think earthquakes) and will present new insights into Irish faults which prove more active than previously thought. As well as geohazards, Irish faults also control underground fluid flow and are the sites for Irish economic mineral mining reserves and conduits for hydrocarbon migration.
Prof. Walsh is the new Head of the Irish Centre for Research into Applied Geosciences (iCRAG), a national €17.8m SFI funded centre with strong participation from School of Biological, Earth & Environmental Science. The Annual Ted Nevill lecture is in memorial to the former Chair and founder of the former Dept. of Geology, Professor Ted Nevill.
When? Wednesday 26th November 2014 at 8pm
Where? Ted Nevill Lab, School of BEES, UCC.
What? New perspectives on the post-Caledonian faulting of onshore Ireland. Prof. John Walsh, UCD.
All are welcome