News 2014
News 2014
iCRAG launched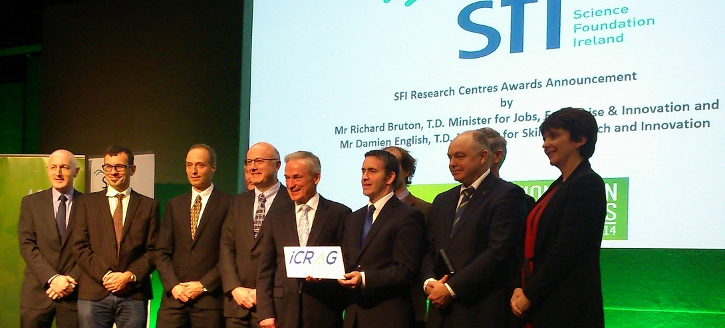 Centre for Research in Applied Geosciences launched
Funding for iCRAG, the new €17.8m SFI Centre for Research in Applied Geosciences, was announced by Ministers Richard Bruton and Damian English at Dublin Castle last week.
UCC has significant involvement in iCRAG through the Raw Materials, Hydrocarbon and Marine Geology Spokes which will see a number of PhDs, MScs and postdoc coming through the School's doors over the next 6 years. iCRAG is a manifestation of the governments recognition of the value of geology to underpinned our economy and employment sectors and will provide strategic and baseline research underpinning the mining, oil exploration, offshore, groundwater and georesources management sectors.
BEES is proud to be involved in the development and management of iCRAG and with its cutting-edge researcher activities.