Events
Events
Tyndall Lecture for Schools 2021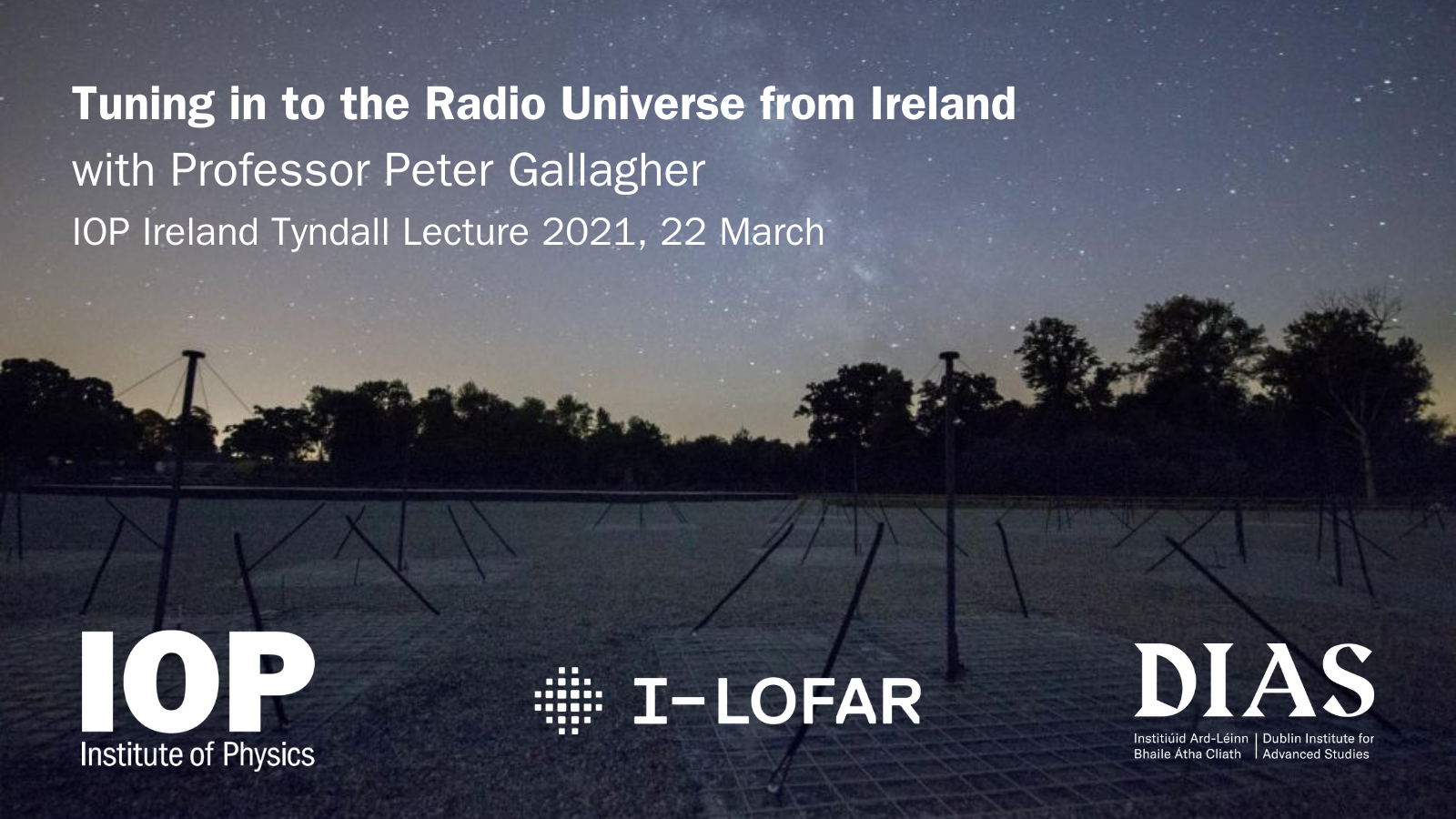 The annual Tyndall Lecture is an opportunity for young people in schools on the island of Ireland to connect their classwork to modern areas of physics.
The 2021 lecture will showcase the work of astrophysicists, computer engineers and data scientists, representing universities and institutes of technologies from both Ireland and Northern Ireland, as part of the Low Frequency Array (LOFAR) project.
2021 speaker, Professor Peter Gallagher, is head of astrophysics at the Dublin Institute for Advanced Studies (DIAS) and an adjunct professor at Trinity College Dublin.
"Tuning in to the Radio Universe from Ireland"
In this talk, Professor Gallagher will describe the construction of I-LOFAR and how it operates, and will share some recent observations of stars, pulsars and the Sun. There will be an opportunity for students to ask questions and learn more about Ireland's involvement in some of the most ground-breaking and advanced research projects in modern astronomy.
Date: 22 March 2021
Time: 2.30-3.15pm
Venue: Online
Teachers of students aged 14 to 16 years old are invited to book their classes onto the online Tyndall Lecture and can click here to do so.
For more on this story contact:
Further details on the event itself can be found here and if you have any questions or concerns, please email Ireland@iop.org.