2015 news items
2015 news items
New Horizons Medical Conference 2015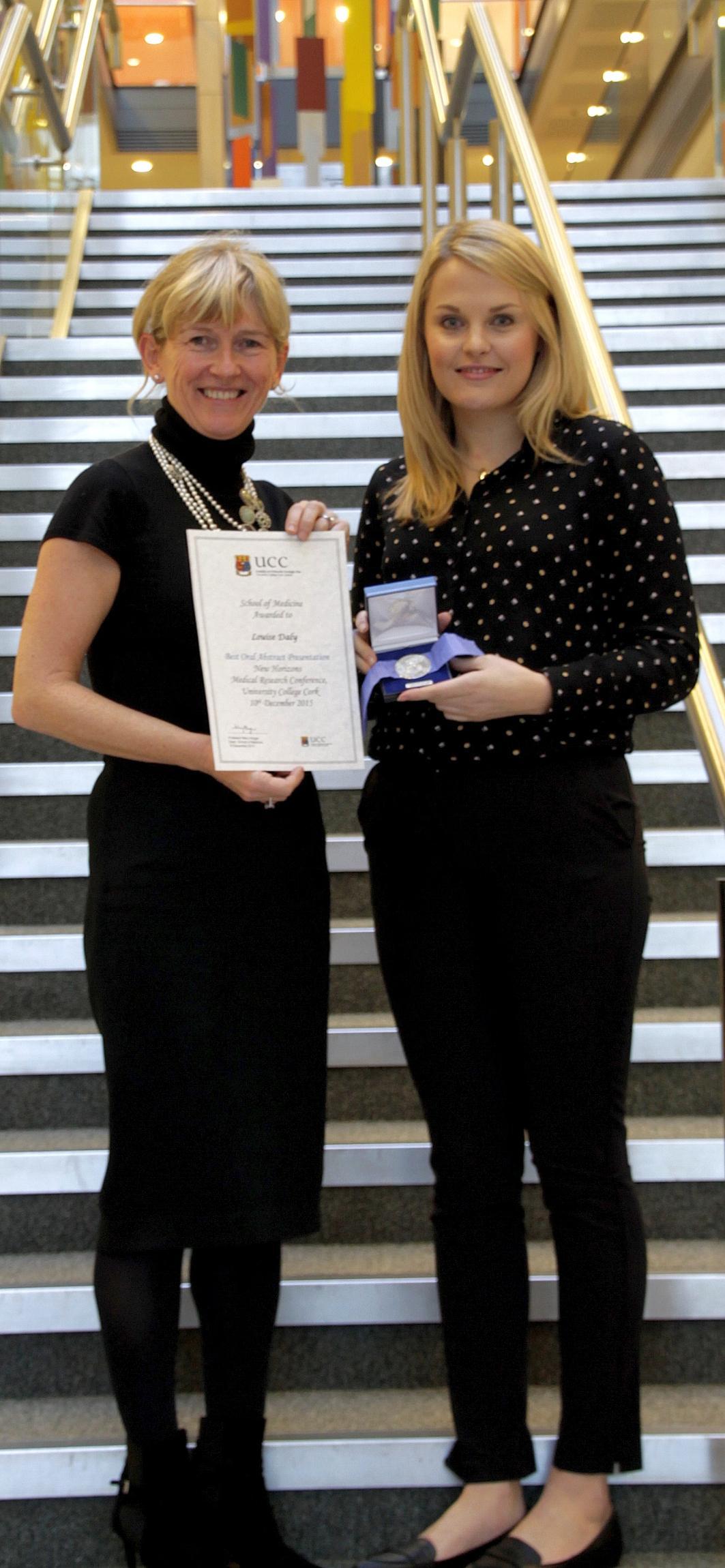 The annual New Horizons Research Conference took place in the Western Gateway Building, UCC on Thursday 10th December 2015.
The conference showcased the diverse range of translational research from Postgraduate Research, Post-Doctoral Research and Clinical Research.
The day was divided into 3 sessions. Each session encompassed a stimulating mixture of oral presentations and lectures by prominent clinician scientists and academic staff. There was also a moderated poster session with 91 posters.
The conference was concluded with a Prize-giving ceremony, where three awards were distributed for best poster and one award for best oral presentation. The poster prizes were awarded to Shane Hegarty, Department of Anatomy and Neuroscience, for his poster titled 'Smad-interacting protein 1 is a novel regulator of nigrostriatal pathway development and a therapeutic target for Parkinson's disease', Keelin Murphy, for his poster titled 'Automated neonatal brain volumetric analysis in Down Syndrome' and Paul Ryan, Department of Medicine for his poster titled 'Assessment of existing lay-person knowledge on the role and use of an Automated External Defibrillator in amateur sports clubs'.
Louise Daly, School of Nutritional Science won the Oral prize for her presentation titled 'Sarcopenia, Myosteatosis & Weight loss: Negative Prognostic Indicators in Patients with Foregut Cancers'.
Congratulations to all winners!
PLease use the link to review the New Horizons 2015 booklet New Horizons Booklet 2015