News
News
Larissa with a Podium Finish!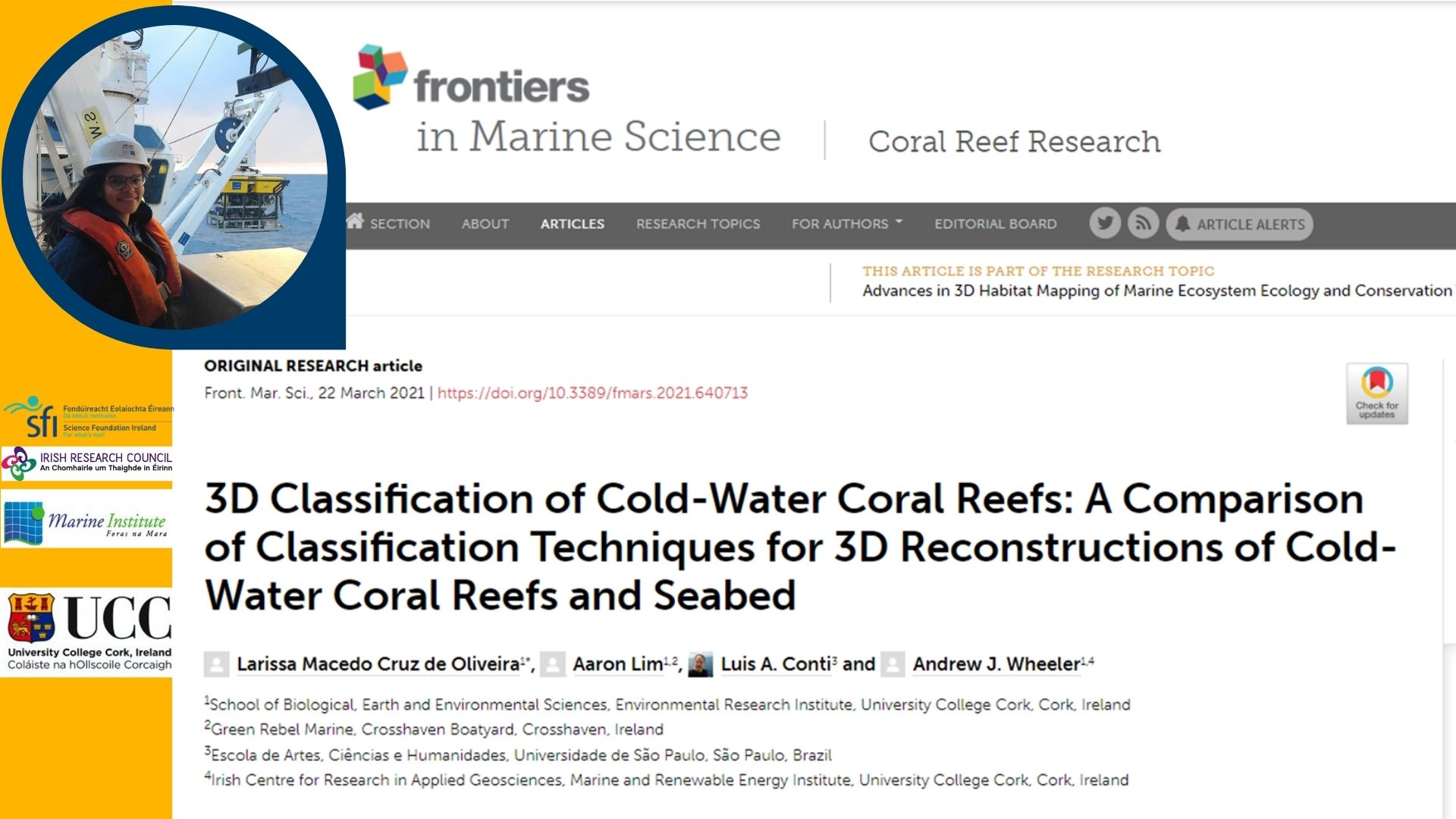 Larissa wins Delap Prize Bronze Award for best peer-reviewed publication in the School of BEES
Great start to the year for Larissa, who recently got the news that she won the Bronze medal for the Delap Prize Award from the School of BEES, UCC. She won this prize for her first PhD publication, 3D Classification of Cold-Water Reefs: A Comparison of Classification Techniques for 3D Reconstructions of Cold-Water Reefs and Seabed.
In the paper, we developed a set of methods to analyse 3D reconstructions of the Porcupine Bank Canyons that had not been previously tested in CWC environments. We were delighted to contribute to advancing 3D point cloud classification analyses with this study.
According to the judging panel, "This year, the quality of the applications was exceptionally high and the committee found it very difficult to make this decision. We would like to thank all of you for your excellent work and for the high quality of research that you conducted! All papers were exceptionally good!" says Dr Kate Kaseeva on behalf of the Delap Prize Committee.
The other winners of this year's award were the PhD candidates in Ecology /Zoology, Samantha Ball and Sara Albuixech-Marti, who were awarded for their publications in the European Journal of Wildlife Research and Nature Scientific Reports.
Larissa is thrilled with the award and would like to extend the acknowledgement to all the co-authors, her colleagues in the UCC Marine Geosciences Research group, the Irish Research Council and SFI for funding her research.
Check out Larissa's paper in full here.