News
News
Ellen Desmond, who majored in English at UCC, featured as Alumnus of the Week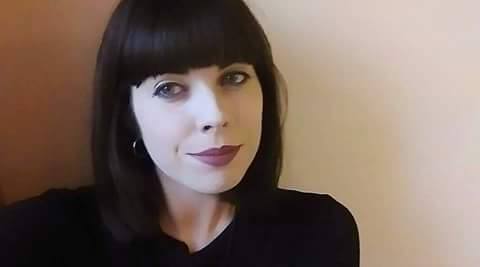 Ellen graduated in 2016, and has now launched her own publishing venture
[Text from University College Cork Alumni Network]
Former Motley Editor, Ellen Desmond, moved to Scotland to pursue a Masters in Publishing at Edinburgh Napier University which led to her starting a publishing collective called Monstrous Regiment with a fellow Napier graduate. Their first project is an anthology of essays and personal stories about bisexuality called 'The Bi-ble: An Anthology of Essays on Bisexuality'. The project is being funded through KickStarter, further information is available at the following link: https://www.kickstarter.com/…/the-bi-ble-an-anthology-of-es…. Ellen chats to us about how writing for student publications led to a career in publishing.
• Course/subjects studied in University College Cork Alumni Network
I studied a BA (Hons) in English (Major) and Psychology (Minor). I graduated in October 2016 with a First Class Honours.
• Best memory of UCC
My best memory of UCC is from February 2015 -- I was chairperson of the UCC Cancer Society at the time. We were about 18 hours into our 24 hour Relay for Life fundraiser at the Mardyke Track when an alert for a gale-force storm was issued by Met Eireann. A lot of people began to pack up their tents, and the performers had to put away all their instruments for health and safety reasons. Our committee had been awake for 30 hours or more at this stage, and after a very successful night we were devastated at the prospect of the event being called off or ending on a bad note. It rained pretty tragically for the last few hours, but so many people stayed anyway and made their own songs and games and worked really hard to keep spirits up. A large bunch of staff, students and passers-by crossed the 24 hour finish line absolutely soaked, but arm in arm. It meant so much to the committee to have so many people stand with us, because we'd had a very emotional and trying week, and it meant a lot to me that so many friends tried to keep me laughing when they knew I was pretending not to be extremely stressed out…
• How has your time at UCC helped you to get to where you are now?
Even though UCC doesn't have a publishing (or journalism) degree, my involvement with UCC student publications is what led me to where I am now in publishing, (and briefly to freelance journalism too). In fact, I think learning the discipline and work ethic required to do well with extra-curricular activities was, for me, in many ways more beneficial than an actual undergraduate degree in publishing would have been. In a job interview, all this extra work outside of class time or degree requirements shows initiative and a huge voluntary time commitment. Publishing is a tough industry to get into, and a hectic one once you do – this came as no surprise to me after my time with UCC publications. It was also useful for learning how to balance freelance work outside of an everyday schedule – something many people in the creative arts industries will partake in in life.
Personally, I became very involved with the UCC Journalism Society and contributing to the UCC Express as a Fresher. Those experiences eventually led to me working as Editor of Motley Magazine for two years, during which time we won best Irish student magazine twice and I was titled Best Irish Student Editor. Having these titles on a CV has been essential to me ever since, and if employers Google me they find some successes rather than just my awkward Twitter attempts. Becoming involved with UCC media and publishing was essentially my first insight into how to make a career out of publishing and writing.
• What is your advice to current UCC students?
For students considering a career in publishing, I would advise them to put together as big a portfolio of writing, editing and/or design work as possible during their time at UCC, so that when they graduate they have plenty of proof that they are interested in, and active about, publishing. There isn't a publishing degree in UCC so I came to see my extracurricular activities on par in importance with my studies in terms of my career. When I got to Napier I had a very solid basis of experience – not a lot of the other new postgrads had this and it was a good way to take the pressure off when encountering new challenges. This advice is probably applicable to many other areas of the creative industries! There are plenty of opportunities outside the classroom at UCC, you just have to go looking.
• What person/people at UCC had the most positive influence on you?
I always had a lot of time and respect for the English Department during my time at UCC. The whole staff always seemed like such an interesting bunch. People like Donna Maria Alexander, Valerie Coogan, Edel Semple, Heather Laird and Lee Jenkins were brilliant lecturers, and I absolutely loved the modules on offer by the English Dept. This was especially so in final year, when we touched on a lot of intersectional or social theories, like in the Contemporary Literature and Culture module and the Dying is an Art Seminar. Speaking to other BA English students at other universities, I always felt like we were on to something good with the authors, novels and topics covered in UCC. It sounds cliché to say it, but in a way I owe my open minded approach to publishing to the English Dept., which is what a good Arts degree should give, and I'm very grateful for this!
• Were you involved in any Clubs or Societies?
I was very involved with UCC Societies. I got a little bit carried away really… I joined the UCC Journalism and Media Society, and the UCC Cancer Society on Societies Day during Freshers' Week of my first year. I eventually rose up the ranks to become Chairperson/Auditor of the Cancer Society. That's where I met most of my UCC friends, and I absolutely adored CancerSoc during my time at UCC. I spent most of my time with society friends. I was heavily involved with the Journalism Society for about two years as well, but my role as editor of Motley during the last two years of my undergrad was too busying to take on too much extra- curricular stuff, so I stepped back from that committee after a bit and just continued attending events. However, the Journalism Society was probably the reason I became involved with publishing in the first place because I signed up for involvement with the UCC Express and Motley Magazine at the Journalism Society's start of year media night.
• Favourite UCC legend or superstition
I spent a lot of time in the Windle Building, and can definitely confirm that it's haunted.
Remember, you automatically become a lifelong member of the UCC Alumni Association when you leave UCC. Keep in touch! Register for events, make a donation or update your details at https://community.ucc.ie/