Project Team
Project Team
Dr Theresa Reidy
University College Cork
Theresa Reidy is a political scientist based at University College Cork. She has led several Irish Research Council projects on elections, referendums and the participation of young people in politics. She leads the Irish sub-national section of the Electoral Integrity Project, has been a member of the board of the Irish National Election Study since 2011 and was a co-PI in 2016. Her research has informed policy debates on election management, voting reforms and institutional design. She has extensive experience of contributing to the international media (BBC, CBC, Financial Times) and national media. She has organised more than twenty conferences and workshops on elections and political participation including several focused on young people. She was editor of the journal Irish Political Studies from 2012-2016 and is now a co-editor of the International Political Science Review.

Modern Democracy is an election specialist organisation with a team experienced in election technology project delivery and a provider of digital solutions specifically designed for the elections industry. Our partnership approach is designed to use our world class elections expertise combined with our understanding of technology and previous project delivery experience to deliver operational excellence at every stage in the process.
The team at Modern Democracy has been delivering election projects in the UK since 2002 and across Europe since 2009. Modern Democracy understand how to deliver election specific technology projects, they have previously piloted technology (2016) to encourage registration and participation in the electoral process and therefore understand how to build on what worked well and address the areas that need to be improved.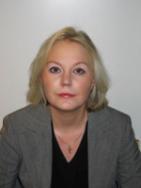 Dr Hanna Wass
University of Helsinki
Hanna Wass is Academy Research Fellow and University Lecturer in the Department of Political and Economic Studies at the University of Helsinki. Her current research project 'Equality in electoral participation and vote choice', funded by the Academy of Finland, uses large-scale individual-level register datasets to study biases in turnout. She is one of the founders of the Finnish National Election Study consortium, a member of its steering committee and co-editor of the 2015 election study. As a co-convenor of the ECPR standing group on Voting Behavior and Public Opinion, a past president of the Finnish Political Science Association and a current editor of its journal Politiikka, she has a wide experience of scientific and societal networking as well communicating research to public. She has worked closely with the Ministry of Justice and is an often-consulted expert in issues relating participation, representation and political engagement among young voters. Her research has a high visibility both in traditional and social media. She is a member of the of research and evaluation board for Advisory Council for Youth Affairs.