Tom Arnold
Tom Arnold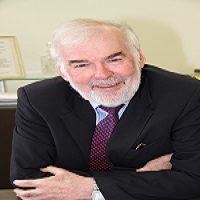 Tom Arnold served as Director General of the Institute of Irish International and European Affairs from November 2013 to March 2017. He was Interim Coordinator of the Scaling Up Nutrition (SUN) Movement, from September 2014 to July 2016 and was the Chairman of the Convention on the Irish Constitution (2012-2014). At international level, he currently serves on the Lead Group of the SUN Movement; on the Global Panel on Agriculture and Food Systems for Nutrition; and on the Agriculture for Impact Montepellier Malebo Panel.
A former CEO of Concern Worldwide (2001-2013), Tom was previously Assistant Secretary General and Chief Economist in the Department of Agriculture and Food in Ireland. In the earlier part of his career, he worked for the European Commission for ten years, in Brussels and in Africa. He has served on a number of high level national and international bodies including the UN Millennium Project's Hunger Task Force, the Irish Hunger Task Force, the UN's Central Emergency Response Fund's (CERF) Advisory Group, the European Food Security Group (EFSG) and the Irish Government's Commission on Taxation.
Tom is a former Chairman of the OECD Committee of Agriculture (1993-1998), was a member of the Consortium Board of the Consultative Group for International Agricultural Research (CGIAR) (2010-2012.) and is a current member of the International Food Policy Research Institute's (IFPRI) Advisory Board. He is Chairperson of the Irish Times Trust and a Director of the Irish Times.
Tom is a graduate in Agricultural Economics from University College Dublin and has Masters Degrees from the Catholic University of Louvain and Trinity College Dublin. He has received Honorary Doctorates of Laws from the National University of Ireland and Science from University College Dublin. He was awarded the 2014 Helen Keller Humanitarian Award.
Academic Liaison
Dr Nick Chisholm, Department of Food Business and Development