News 2023
News 2023
BEES researcher one of four at UCC to be awarded SFI-IRC Pathway funding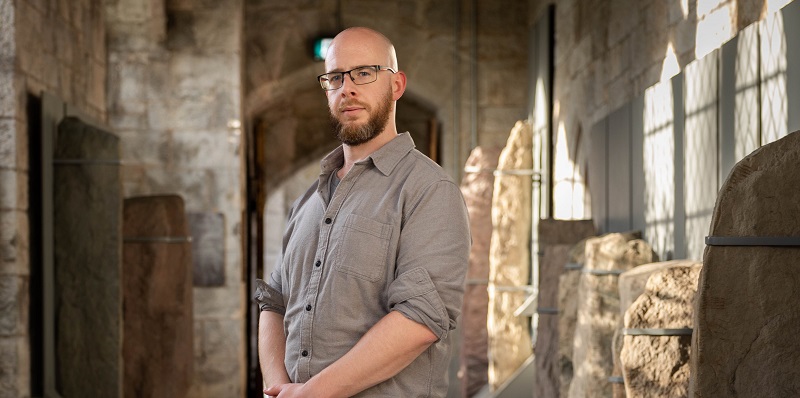 Dr Neil Coughlan has been funded for his Azbio project - Sustainable valorisation of agri-food wastewaters.
The funding has come via the SFI-IRC Pathway programme, a collaborative initiative between Science Foundation Ireland (SFI) and the Irish Research Council (IRC) to support early career research across all disciplines and to encourage interdisciplinary approaches. The awards will enable postdoctoral researchers to conduct independent research for a four–year period and will provide funding for a postgraduate student who will be primarily supervised by the awardee.
Four post-doctoral researchers in UCC have received a total of €1.725 million in funding to investigate and find solutions for STEM (Science, Technology, Engineering, Mathematics) and AHSS (Arts, Humanities, Social Sciences) related challenges under the SFI-IRC Pathway programme.
Dr Coughlan's Azbio (Azolla-Bioreactor) project will focus on the cultivation of Water Fern, Azolla filiculoides, using multitiered indoor cultivation systems which have the potential to boost sustainability of the agri-food sector. Using infrastructure already in place at the School of BEES, the Azbio project will develop novel multi-species bioreactors for greater system efficacy based on naturally occurring ecological-interactions. In addition to its rapid growth and high protein content (25–35%), secondary plant bio-compounds generated by Azolla have been linked to reduced methane production when ingested by ruminants. To better exploit higher yields, bio-compounds and %-protein will be determined for plants cultivated under varied growth conditions. The use of waste Azolla biomass as a peat alternative for horticulture will also be determined. Azbio will be the foundation for implementation of Azolla and/or complementary species groupings for wastewater valorisation and provide a platform for exploration of Azolla as a high-protein dietary supplement to diminish ruminant methane production, with waste biomass for use as a peat alternative.
The project is led by awardee Dr Neil Coughlan (School of BEES, UCC) with support from Prof Marcel Jansen (School of BEES), Prof Ed Byrne (School of Process and Chemical Engineering, UCC) and Dr Louise Kregting (The New Zealand Institute for Plant and Food Research). The four-year Azbio project commenced on 1st October 2023 with the appointment of Ms Jingrou Chen as a PhD candidate, who will assist with the timely production of key project deliverables.
Congratulating the four recipients from University College Cork on their awards, Professor John F. Cryan, UCC Vice President for Research and Innovation said: "Congratulations to these early-career researchers in receiving SFI-IRC Pathway awards, in key areas which will address critical scientific, health, and social challenges and create a sustainable future for all. The awards will provide important support to these emerging researchers, enabling them to develop their track record and transition to become independent research leaders."