News 2016
News 2016
BEES Graduate wins national prize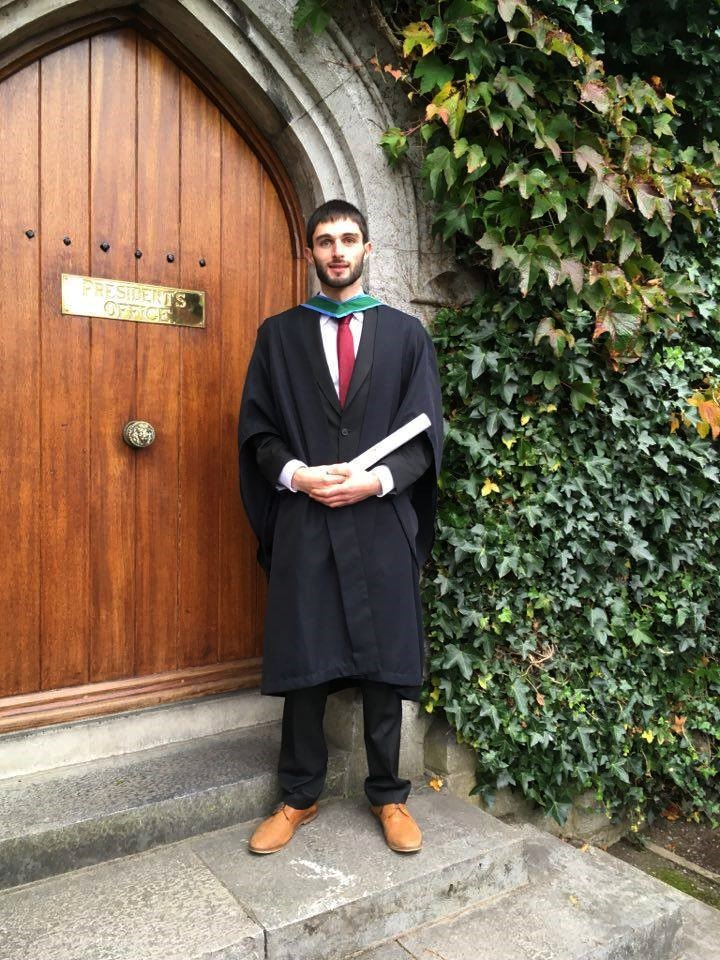 Kevin Murphy (BSc Hons Geology 2016) has been awarded this year's Cunningham Prize by the Geological Survey of Ireland.
This annual prize is given to the best Geology mapping project in an Irish university. Geology in BEES has an outstanding record of success in this annual award, a testament to the internationally recognised geological ability of our best students and to the high quality of field mapping training our students receive.
Recent recipients are Sarah Galloway (2015), Hugh O'Keefe (2014), Richard Hooton (2013), Vincent Twomey (2011), Hugh O'Leary (2010), Dave McCarthy, (2009), William McCarthy (2008).
The title of Kevin's project was "The Geology of southern Kerrera, Argyllshire, UK", supervised by Dr John Reavy. Kevin also recently received the Sweetman Prize for 2016 at the BEES prize giving a few weeks ago.