News 2016
News 2016
UN Environment GEMS/Water of UCC Host International Water Quality Workshop in Nairobi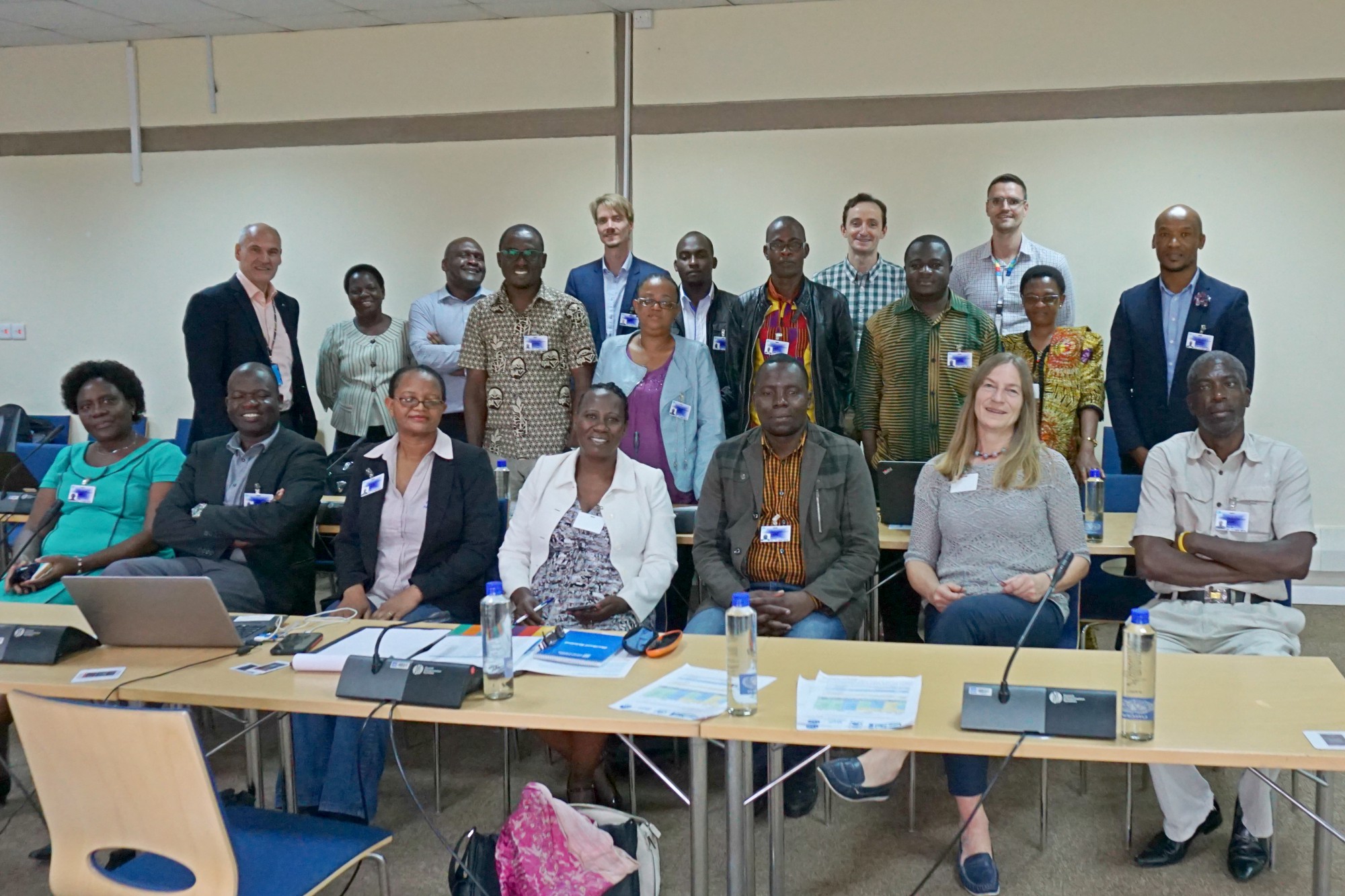 Debbie Chapman and Stuart Warner of the GEMS/Water Capacity Development Centre, with the rest of the GEMS/Water international team hosted a workshop at United Nations Offices Nairobi (UNON).
The workshop was held in conjunction with CAP-Net (http://www.cap-net.org/) and UNEP Freshwater Ecosystems Unit (https://goo.gl/yRTMwL).
The workshop provided a unique opportunity bringing together representatives from GEMS/Water countries in Africa, CAP-Net's global network, AMCOW (African Ministers' Council on Water) and UNESCO (United Nations Educational, Scientific and Cultural Organization). The objectives of the workshop were to strengthen GEMS/Water in Africa and to determine capacity development needs for water quality monitoring.
Key water-related issues were discussed including the IWQGES (International Water Quality Guidelines for Ecosystems), a water pollution management manual and Sustainable Development Goal Indicator 6.3.2, which reports on ambient water quality. The main objective for GEMS/Water was to understand the complexities and challenges faced by countries monitoring ambient water quality. These range from a lack of data management expertise, field and lab skills, relevant water quality standards and quality assurance protocols to broader issues such as a resource availability and inhibitive institutional arrangements. Based on the workshop findings GEMS/Water are providing training materials and support to help countries produce sound, reliable water quality data. These data can be used to inform management decisions, policy formation and environmental protection.