News 2014
News 2014
UCC ready for BioBlitz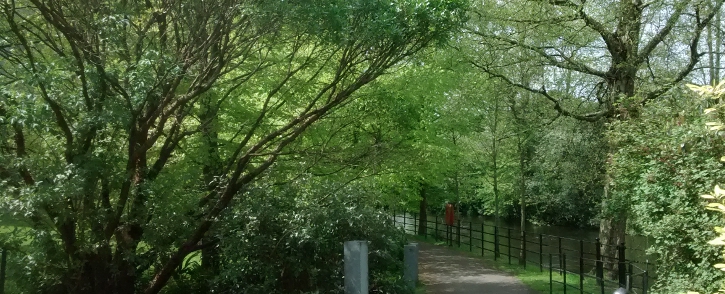 Starting Thursday May 1st, Ireland's first intervarsity BioBlitz kicks off.
As part of UCC's Green-Flag programme, and with support from the National Biodiversity Data Centre and an Taisce, the BioBlitz will run for 24 hours pitching UCC against campuses in Trinity, DCU, and NUI Galway in a race to see which can record the most native species in 24 hours.
The aim is to see how many animal and plant species can be recorded on the campuses of our third level institutions during a 24 hour period. Tad Kirakowski speaking at UCC said "we are excited to see how many species can be recorded in each campus in 24 hours and biodiversity will win throughout as we engage students and staff in recording biodiversity in their place of work and study".

"This is an important contribution to data recording through citizen science and adds to the important outreach mission of our universities and institutes" according to Professor John O'Halloran, Head of School of Biological, Earth and Environmental Sciences in welcoming the first intervarsity BioBlitz.

The BioBlitz starts at 17.00 on Thursday May 1st. All trapping, identification and/or observation for each species has to be done and logged within the 24 hours. On the day we'll have a running tally of the number of species being logged here in UCC and at the 3 other universities. More details can be found here.

There will be a number of events taking place as part of BioBlitz, including a bat walk on campus at 9pm on Thursday, mammal trap opening at 9am on the Distillery Fields campus and more to be announced shortly. Pop in to BioBlitz HQ in the Cooperage building in Distillery Fields over the day and see what's going on.

Running tally's from the 4 campus's will be viewable here and we will be posting on twitter at #UCCbioblitz to let everyone know how we're getting on and what's going on.
There is still time to get involved! For further information check:

http://www.ucc.ie/en/bees/
http://www.ucc.ie/en/greencampus/

or contact:
t.kirakowski@ucc.ie 086 0886481