News 2014
News 2014
Evolution of Behaviour - perspectives from the past and present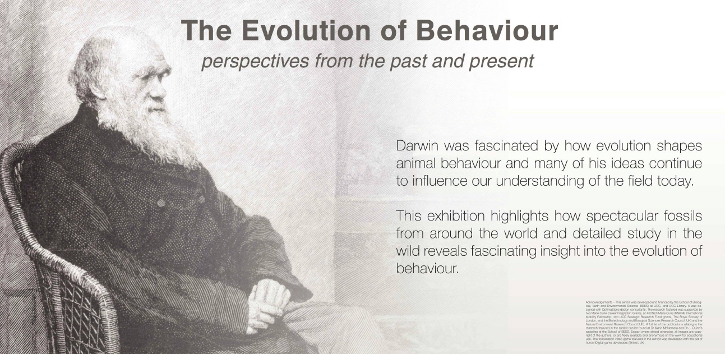 The Boole Library, University College Cork plays host to a new exhibition featuring the work of two BEES academics.
Amongst others, Charles Darwin was fascinated by how evolution shapes animal behaviour and many of his ideas continue to influence our understanding of the field today.

The Evolution of Behaviour highlights how spectacular fossils from around the worls and detailed study in the wild reveals fascinating insight into the evolution of behaviour.

The exhibition is curated by Dr Maria McNamara and Dr John Quinn of the School of BEES and takes place on the ground floor of the Boole Library.

All welcome.