Events
Events
100 years of space to be celebrated in new exhibition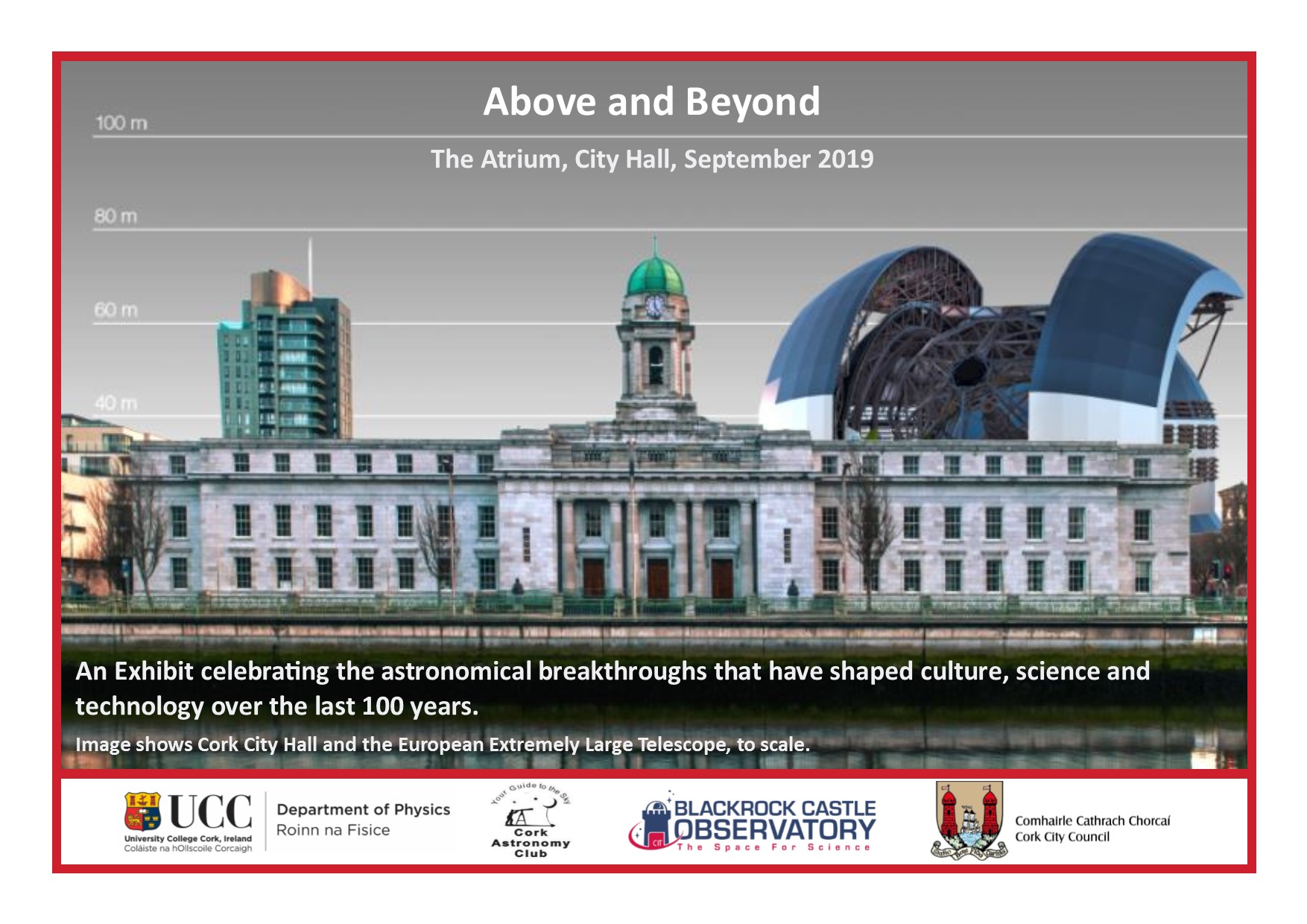 A unique exhibition which showcases some of the most significant and surprising astronomical breakthroughs over the last century.
The Above and Beyond Exhibition was commissioned within the framework of the International Astronomical Union (IUA) 100 year anniversary celebrations, and it has been touring major European cities to illustrate astronomical discoveries that have shaped science, technology and culture.
The exhibition at Cork City Hall, outlines that scientific discovery is not a one-off endeavour but a continuous process that takes decades to fully grasp and comprehend.
To celebrate the exhibition coming to Cork, UCC has recorded a dedicated episode of its Plain Speaking podcast with one of the world's leading astrophysicists, Dr Katie Mack.
The exhibition is underpinned by three core questions that are just as penetrating today as they were a century ago: What is the size and structure of the Universe? Is there life beyond the Earth? What powers the stars, how do they begin to shine and what happens when they die?
'We have so much to thank our stars for and this exhibition brings to life the remarkable discoveries that fundamentally changed our understandings of our entire universe. Anyone with an interest in our stars should come and visit" stated Professor Paul Callanan, Physics Department, UCC.
The exhibit has been created by IUA and the event in Cork is supported by UCC, the Cork Astronomy Club and Blackrock Castle Observatory. The exhibition runs from 6-19 September in the Atrium of City Hall.