Meet the Students
Meet the Students
Denis Hopkinson, Canada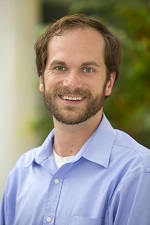 In studying medicine at University College Cork as a North American, I feel incredibly confident about my career in medicine. I attribute much of this confidence to the excellent academic and clinical teaching at UCC. In the first two years, we are given a solid foundation in physiology, anatomy, pathology, biochemistry, and pharmacology, and unparalleled clinical skills teaching begins in the first semester. The clinical years are characterized by caring for an endless array of patients at numerous hospitals in Cork and throughout southern Ireland, with frequent tutorials provided by inspiring house officers and consultants. Finally, the faculty and staff are eager to listen to our concerns and provide considerate support throughout our time here at UCC.
Jiashan Wang, Canada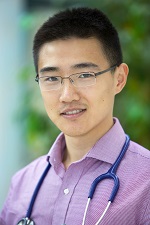 "During my time here at University College Cork, I had the chance to gain clinical experiences in various hospitals both in the city as well as in the surrounding towns. The doctors I have met have been very knowledgeable and enthusiastic about teaching. I also had the opportunity to conduct a research project and play for the varsity volleyball team, which kept me in touch with life outside Medicine, a crucial element for maintaining one's sanity! Aside from the school itself, I found Cork to be a beautiful city full of friendly people, and I thoroughly enjoyed spending the past four years here."
Gavin Boch, Canada
UCC has a great international reputation and the quality of clinical teaching so far has been fantastic. When I came to UCC, it was important for me to be able to continue research as I have a background in research from my degree in Canada. There are a number of excellent research facilities here. I was fortunate in being able to do some work in the Alimentary Pharmabiotic Centre which is a top class research facility.
I also got involved in a relay team for a triatholon which was a great opportunity to see the country and do something active outside of Medicine.
Ciara Fahy Galway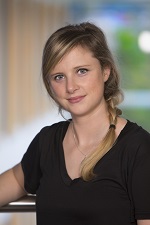 "‌In UCC, there is early clinical exposure which, for me, is very important and was my main reason fro coming here. There's a lot of 'hands on' learning and the early clinical teaching has been fantastic. This summer I was awarded the Summer Undergraduate Research Experience award and my work involved looking at Health Services' use by patients with pre-eclampsia. I come from an Arts background and had no research experience but I found it easy to get involved and my supervisor was very welcoming.
The great thing about the Graduate Entry Programme is that it accepts students from all backgrounds – engineering, arts, etc – it has been a great experience working with people from all different disciplines.
Having been to the hospitals and seeing what I will be doing on the future has been fantastic and it has really made it all worthwhile – it's been great!"
Nicole Rose Cosgrave, Cork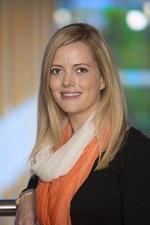 "I chose UCC's GEM program because it provides engaging and stimulating studies with a balance of didactic sessions and self directed learning with a focus on clinical medicine from day one therby providing an optimal learning environment.
In addition, there is a great support network within the school, faculty members and fellow students that will provide the best guidance throughout my medical education."
Sorcha Allen
"Studying medicine in UCC has been both a rewarding and fulfilling experience. We are exposed to a broad selection of teaching styles which aims to help students develop as all-round professionals, with an emphasis on both self-directed learning along with didactic lectures. We have the opportunity to engage in extra-curricular activities and societies and there is always something happening within the University, whatever your area of interest. The GEM program has students from a variety of backgrounds and nationalities, making it a diverse and exciting learning environment."