What is CPD?
What is CPD?
What is CPD?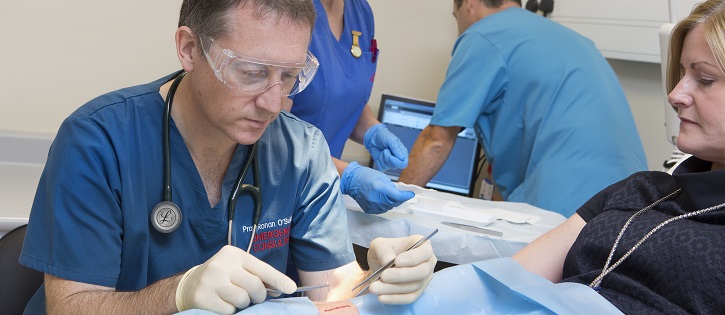 What is CPD?
CPD is a range of learning activities to help graduates maintain and enhance their knowledge, competencies and personal qualities in line with their life-long professional development needs. CPD helps maintain and improve performance by developing knowledge, skills, attitudes and behavior across all areas of professional practice.
Doctors are legally obliged to maintain their professional competence by enrolling in professional competence schemes and following requirements set by the Medical Council.
Professional Competence Schemes
A Professional Competence Scheme is a formal way of recording your lifelong learning. Maintaining your professional competence highlights your dedication to maintaining and developing your skills throughout your career.
 If you hold Specialist, General or Supervised registration with the Irish Medical Council, you are required by law to maintain your professional competence. The six training bodies in the Royal College of Physicians (RCPI) offer eleven different Professional Competence Schemes. The Irish College of General Practitioners offers a Professional Competence Scheme for General Practitioners.
RCPI Professional Competence Scheme
CPD Overview
Our CPD programmes are designed to suit today's healthcare professional. We offer a range of graduate taught and graduate research programmes as well as a number of short, practical courses. Many of these are blended learning format (distance learning) to suit doctors' busy clinical schedules. The subsequent face to face teaching and practical demonstrations serve to consolidate knowledge learned earlier in the course and help healthcare professionals gain the confidence and competence necessary for clinical practice.
Our programmes are designed for consultants, non-consultant hospital doctors and General Practitioners but some courses are also tailored to radiographers, pharmacists, paramedics, nurses, researchers and biomedical scientists.
Modules from several of our Masters Programmes are now available as CPD short courses. Customised courses can be developed on request and we are happy to design a course suiting your requirements in line with best practice medical education principles.