News
News
Andy Hits the 25 Year UCC Milestone!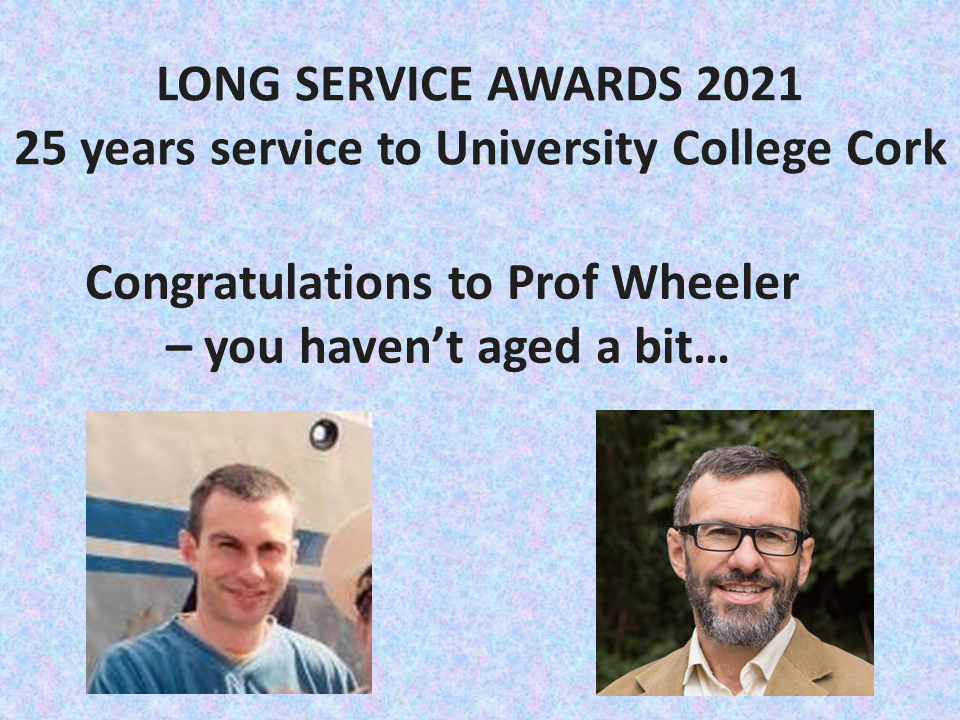 Since 1996 Prof. Andy Wheeler has been progressing our understanding on earth processes, more specifically in the marine domain.
Here's what he had to say:
"I came to UCC on my second postdoctoral fellowship in 1996. It been an exciting journey and the research has always been a massive part of my contribution to this University. I was blessed in picking up a Lectureship in the Department of Geology after establishing my research group, eventually becoming the Professor of Geology, Head of Geology and Head of the School of Biological Earth & Environmental Sciences.
Engagement with students has always been very rewarding. I just did a quick check - I've developed and taught 21 modules or courses over the years and contributed to 20 more as well as launching 2 new degree programme.
I've always had a great research team behind me and my achievements are team efforts. We've sailed in many seas, presented around the world and had lots of fun trying to work out how this wonderful watery planet of ours works"
Massive congratulations to Andy on this achievement.