News and Events
News and Events
A Year in Review 2021: Key Highlights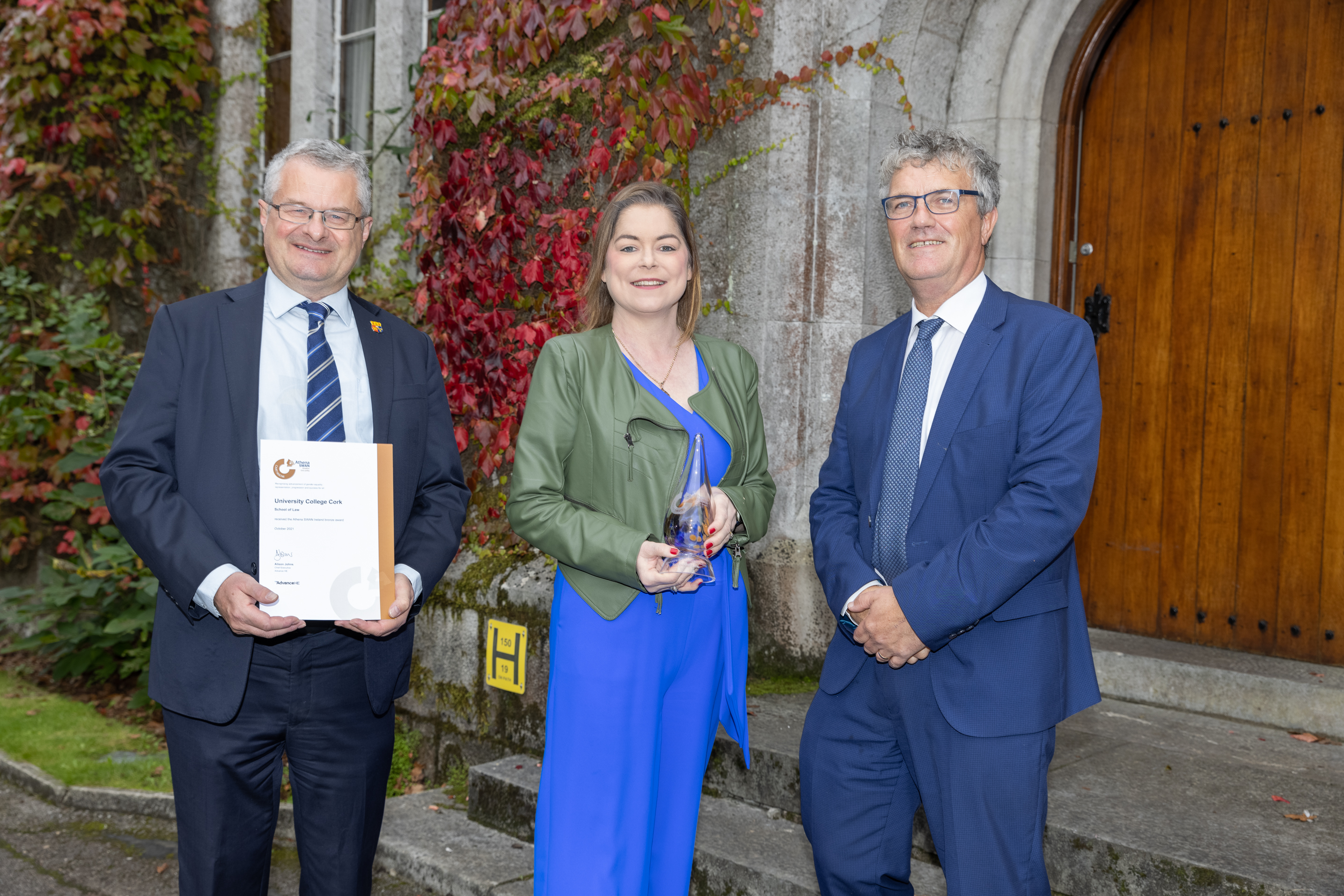 As we bid farewell to another challenging year, we reflect on some of 2021's highlights at the UCC School of Law.
This year saw some significant achievements for the School which reaffirmed our position as a trailblazing and innovative institution.
UCC School of Law ranked in the world's top 100 law schools
In March 2021 we received the fantastic news that the UCC School of Law has been ranked in the top 100 law schools in the world in the QS World University Rankings by Subject.
The QS subject rankings identify the world's leading schools in particular fields, taking into account academic reputation, employer reputation and research impact. The strength of UCC School of Law across these fields has propelled it to the Top 100, a rise from the Top 150 when the last QS Subject Rankings were released.
We are honoured to be ranked among the world's best Law Schools and cement our place as a world-leading institution for legal education.
UCC School of Law achieves Athena SWAN Award for commitment to gender equality
Later that same month, the School's efforts to promote gender equality were recognised with a Bronze Athena SWAN Award. The departmental-level award was bestowed following a submission process involving a robust self-assessment undertaken by a team led by Professor Louise Crowley that identified gender equality challenges and opportunities relating to staff and students in the School.
The Athena SWAN assessment panel praised the School for good practices currently in place, such as the Bystander Intervention programme and the Irish Law School Athena SWAN network, as well as planned initiatives including the appointment of a Director for Staff Welfare and Development (which has since been implemented, with Professor Mary Donnelly taking up the role this year) and development of a dedicated School of Law orientation. Overall, the panel unanimously agreed that the School of Law's application met the criteria for a Bronze Award.