News and Events
News and Events
A Year in Review 2021: Alumni and Development Highlights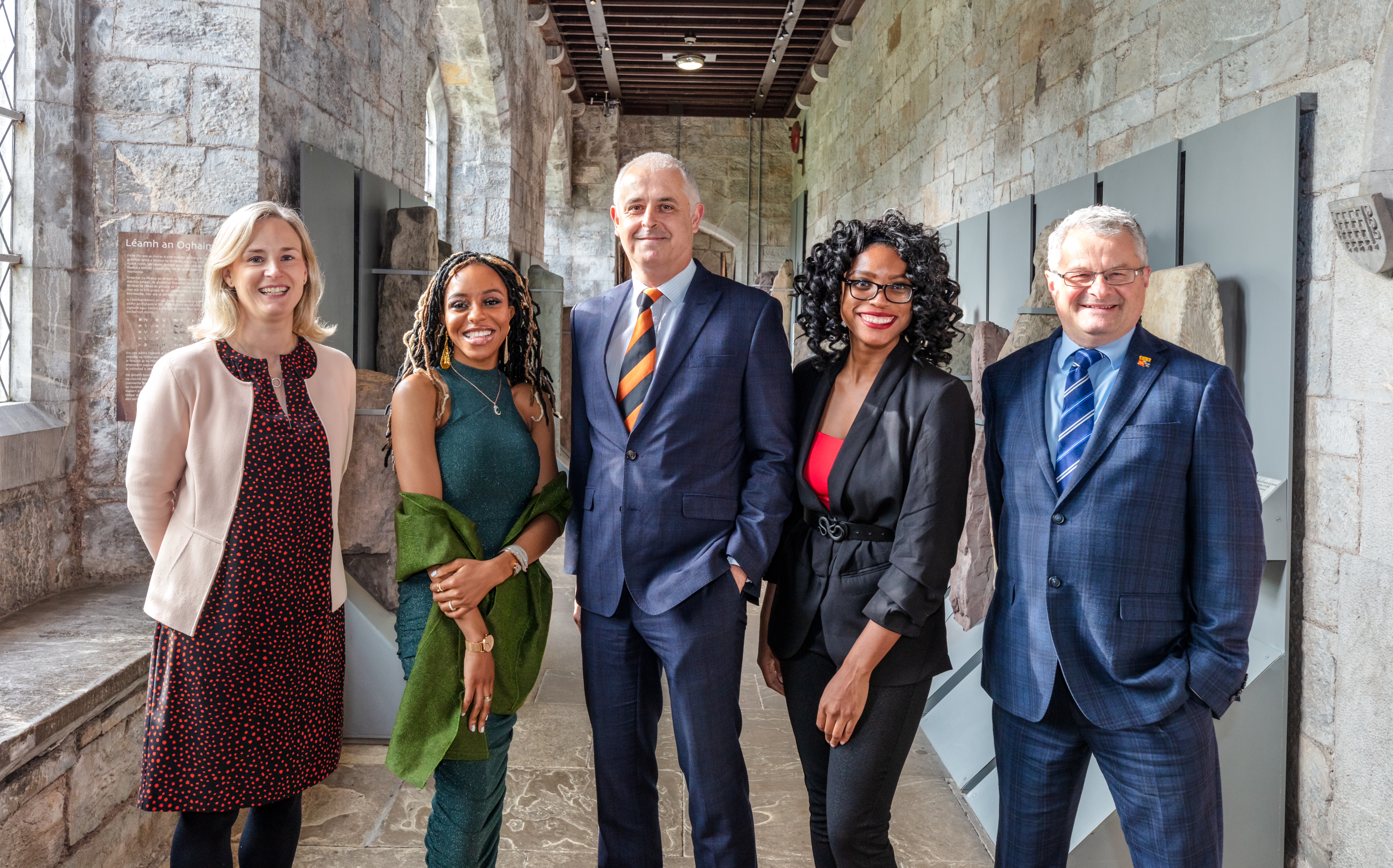 As we bid farewell to another challenging year, we reflect on some of 2021's highlights at the UCC School of Law.
Now is the turn of key alumni and development highlights from the year.
Scholarships
We were thrilled this year to be in receipt of three brand new scholarships benefitting students from across a range of our programmes.
Imamma Eunice Ikebuasi and Laya Little each received a scholarship worth €5,000 and a work placement opportunity with leading Irish law firm Ronan Daly Jermyn (RDJ), as part of their Diversity Scholarship which supports students from Black, Asian and Minority Ethnic Backgrounds studying Law at UCC, with the aim of encouraging diversity in the legal profession. RDJ has generously donated €40,000 over four years for the scholarships, which will be awarded to two UCC School of Law students each year beginning this academic year, 2021/22.
One postgraduate student on the LLM in Business Law programme, has received a €5,000 scholarship from Maples and Calder (Ireland) LLP, the Maples Group's law firm. The 'Maples Group Scholarship - LLM in Business Law' will benefit one postgraduate student studying for the LLM in Business Law each year, starting this academic year 2021/22.
And finally, a postgraduate student was awarded a €2,000 scholarship from Comyn Kelleher Tobin (CKT). The Comyn Kelleher Tobin (CKT) Scholarship sponsors a student on the LLM in Children's Rights and Family Law, the first course of its kind in Ireland.
Watch this space in the new year for more information on the recipients of the Maples Group and CKT Scholarships!