News and Events
News and Events
A Year in Review 2020: Part Three - Event Highlights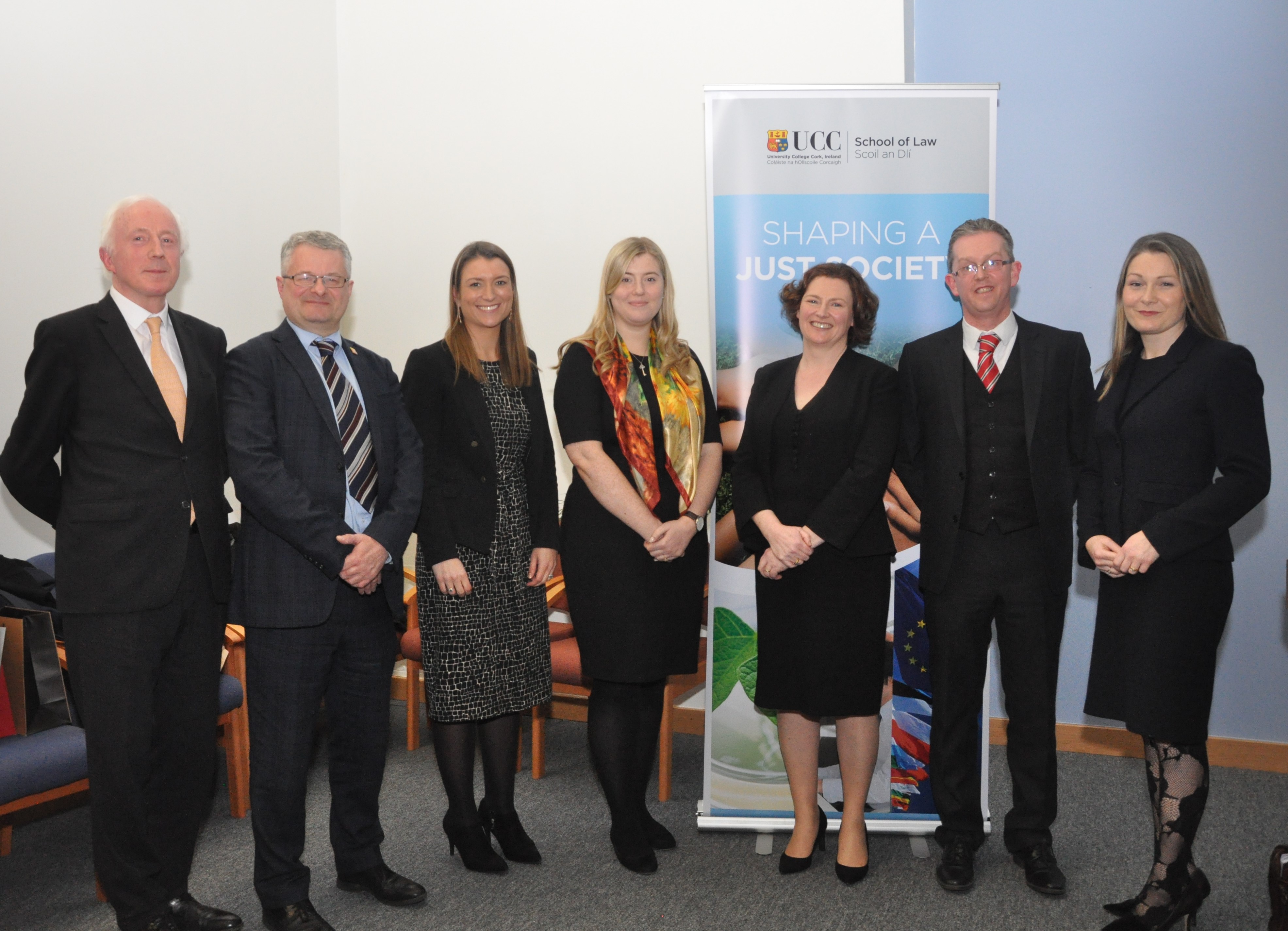 As a tumultous year draws to a close, we reflect on some of 2020's highlights at the School of Law as staff and students alike responded to the challenges of the Covid-19 pandemic. In this edition, we highlight events - some physical, but most virtual - hosted by the School in 2020.
The UCC School of Law programme for events in 2020 was quite different than originally planned. While did manage to have a few successful physical events before the university closure, including a joint venture with the Chartered Institute of Arbitrators, Ireland on Alternative Dispute Resolution organised by Dr Mary Tumelty and chaired by Her Honour Judge Helen Boyle, since March we have had to focus our efforts on the online world of webinars and various virtual platforms!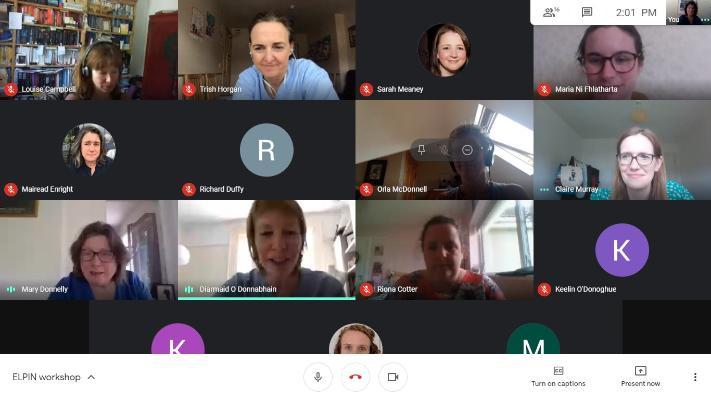 The Ethics, Law and Pregnancy in Ireland Network (ELPIN), led by Dr Claire Murray and Professor Mary Donnelly, swiftly moved their 2020 workshop series online this year, welcoming excellent speakers and generating insightful discussion via a virtual platform.
The second half of 2020 saw the School host a number of high-profile and hugely successful events online, drawing large global audiences and prestigious speakers. In October, Professor Ursula Kilkelly, Head of the UCC College of Business and Law, led an online conference, 'Ensuring the Progressive Reform of Youth Justice in Ireland In Line with International Research and Evidence-Based Approaches'. This conference welcomed prestigious speakers in the area of youth justice and children's rights, and was part of a research project funded by the Irish Research Council COALESCE fund in association with the Department for Children and Youth Affairs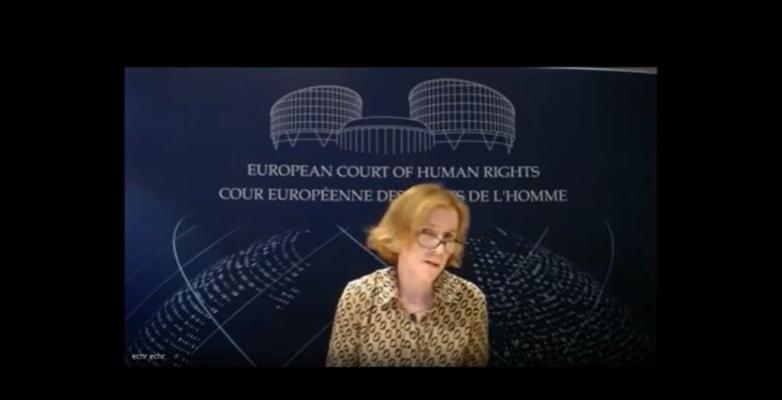 The Centre for Criminal Justice and Human Right's annual lecture took place virtually for the first time this year, with Judge Síofra O'Leary, Judge at the European Court of Human Rights, delivering the lecture live from Strasbourg on the topic "Ireland, the ECHR, and EU Law: Parallel Lines and Convergence - The Right of Access to a Lawyer". You can watch this lecture here: https://youtu.be/B6v_0biaZ0U
Dr Fiona Donson, co-Director of the Centre for Criminal Justice and Human Rights, also supported the delivery of two online events hosted by Vietnam National University, helping to strengthen UCC's relationship with the country. The first, an online conference, was on the topic of "Good Governance and Anti-Corruption: Opportunities and Challenges in the Era of Digital Technology", and the second event, a virtual workshop also held in conjunction with the School of Law, Politics and Sociology, University of Sussex, examined "Asset Recovery in Anti-Corruption".
A special event with The Hon Mr Justice Frank Clarke, Chief Justice, and Oonagh Buckley, Deputy Secretary General, Department of Justice & Equality, focused on the timely topic of "Maintaining Access to Justice in the Pandemic". We were delighted to host such esteemed speakers for this lively event, which can be viewed here: https://youtu.be/3bbyAvc-5PQ
In the same week, the JCOERE Project (Judicial Co-Operation supporting Economic Recovery in Europe) led by Professor Irene Lynch Fannon at UCC School of Law held a hugely successful webinar with truly global reach. "Corporate Rescue and Legal Supports for Businesses Post COVID-19" featured a range of excellent speakers (including High Court Judges The Hon. Mr Justice Michael Quinn and The Hon. Mr Justice David Barniville in three short panel sessions considering preventive restructuring processes in Ireland including corporate rescue (recent developments in Examinerships and Schemes of Arrangement), recent European developments, particularly the UK and the Netherlands, in addition to legal supports for businesses post COVID-19 including prospects for a new rescue process for small companies. The webinar attracted an audience from Ireland, Europe and as far afield as Canada and Hong Kong – truly showcasing the international potential of online events. This event (and the JCOERE Project no. 800807) was funded by the European Union's Justice Programme (2014-2020). It can be viewed here: https://youtu.be/2_mEzwkzhhY
In December, we welcomed academics from across the UK and Ireland to a webinar organised by Dr Stephen Coutts with colleagues at the UCC School of English on the "Constitutional Futures of Britain and Ireland" (recording is available here), part of the Brexit and the Future of Europe Speaker Series, which will continue into 2021.
Our final event of the year was the Centre for Law and the Environment's webinar on "Enforcing European Union Environmental Law", organised by Professor Áine Ryall and chaired by The Hon Ms Justice Marie Baker, Supreme Court with a panel of distinguished experts in the area of EU Environmental Law. We had a great turnout on the day, but for anybody who missed it live, watch this space, as the recording will be made available in the new year. This event was funded by the Department of Foreign Affairs Communicating Europe Initiative 2020, an initiative which this year again awarded funding to the Centre for Law and the Environment to support outreach and public events in the area of European Environmental Law.
Whilst we truly hope to be able to host events on campus at some point in 2021, for the meantime we are focusing on planning more virtual webinars for the new year. Watch this space for more details, and if you'd like to follow our latest news and events, you can stay up-to-date by joining our mailing list.