News
News
IRC success for two projects in the School of English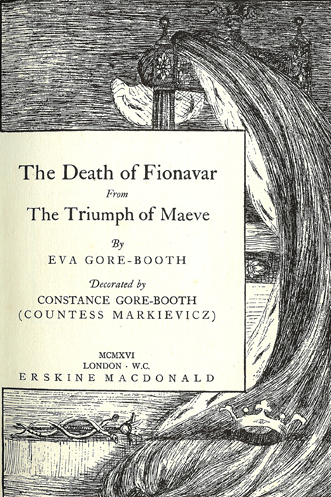 Professor Claire Connolly and Dr Maureen O'Connor have both won awards under the Irish Research Council's 'New Foundations' Scheme.
Professor Connolly's award is for the project Comparative Coastal Topographies, an interdisciplinary workshop to explore the representation of coastal landscapes in comparative colonial context. Discussion will focus on Ireland, Wales, Scotland and the West Indies.
Convenors: Prof Claire Connolly (English, UCC) and Dr Finola O'Kane (Architecture, UCD)
The workshop asks: What are the visual and literary codes and conventions that shaped the representation of Irish coastal landscapes in the eighteenth- and nineteenth-centuries and how did these emerge in the context of Britain's overseas empire? Despite Ireland's island status, we have a relatively limited understanding of the ways in which our distinctive coastal topographies have been represented in art and in literature. Comparisons with Ireland, Wales, Scotland and the West Indies are also underdeveloped, despite these cultures being joined both by marine links and by the British empire itself. The limitations of our knowledge may be to do with relative cultural invisibility of these busy working coastlines, connected via the hidden logic of empire, and intimately associated with the everyday facts of imperial economic exchange. How can we develop a critical, political and aesthetic vocabulary that is able to further the discussion of coastal landscapes? How can these landscapes be brought into view, addressed and compared?
Dates and details of speakers to be announced.
Dr O'Connor's award is for Sisters in Arms: Eva Gore-Booth and Constance Markievicz's Art of War in 1916
A public multimedia presentation of a short play, published in 1916, by Irish poet and playwright, Eva Gore-Booth. The play, The Death of Fionavar, dedicated to those who died in the Easter Rising, was illustrated by Gore-Booth's sister, Constance Markievicz, who was at that time imprisoned, sentenced to death for her part in the Rising. Markievicz's illustrations will be projected behind the performers and incorporated into a dramatic reading of the play, directed by Dr Marie Kelly, lecturer in the UCC Drama and Theatre Studies Department, and performed by DTS students. Gore-Booth's distinguished biographer, historian Dr Sonja Tiernan, of Liverpool Hope University, will also deliver a public lecture and a postgraduate seminar. The performance will be recorded and made available online, hosted via The Century Ireland project, an online hub of commemorative archival material and related multimedia presentations.
Dates of the performance and lecture to be announced.
http://www.rte.ie/centuryireland/