News
News
Dr Adam Hanna gave the keynote lecture at 'Irish Spaces: The Second North American Graduate Conference in Irish Studies' at Concordia University, Montréal, on 3 March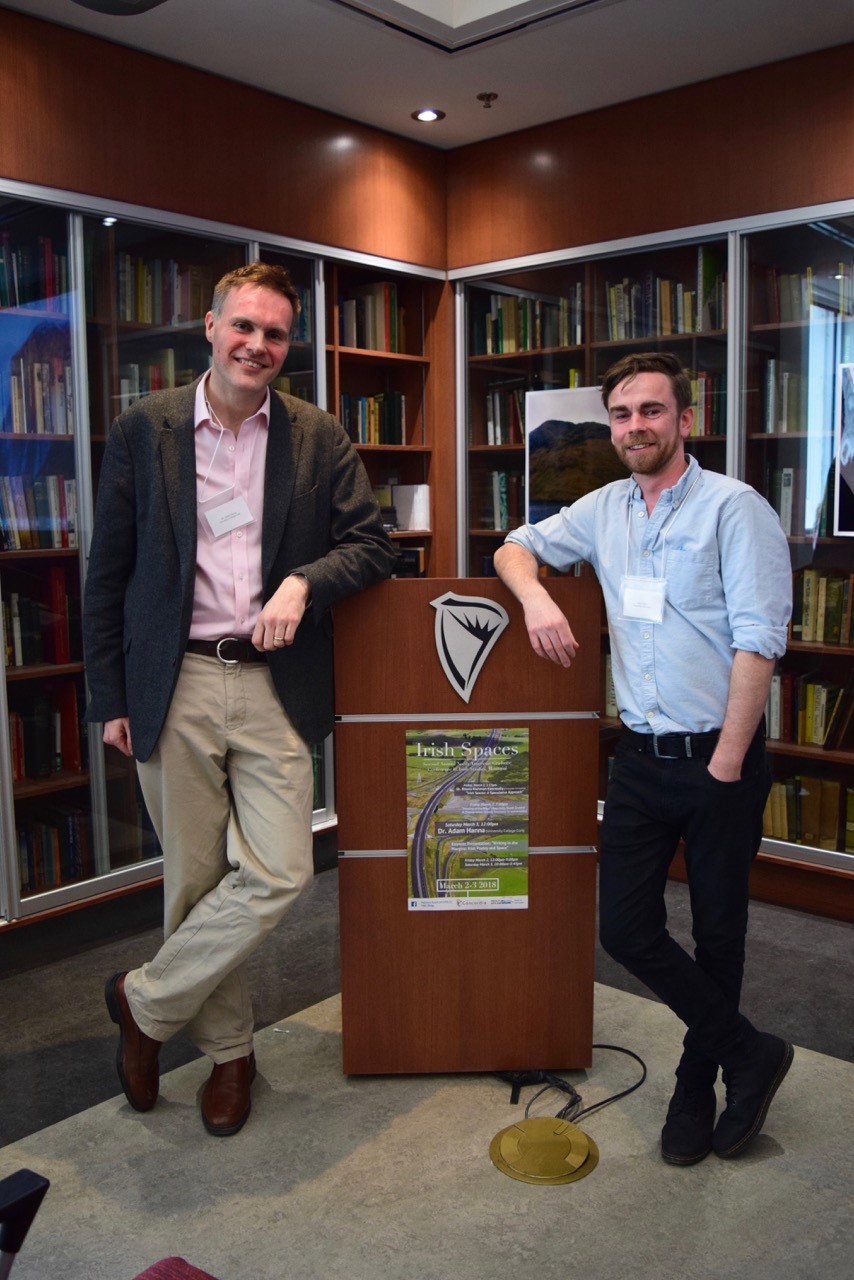 He was hosted by the School of Irish Studies at Concordia.
His lecture was entitled 'Writing in the Margins: Irish Poetry and Space'. In it, he explored the paradoxical centrality of outlying, provisional structures to Irish writing during the last half-century.
Dr Hanna is a lecturer in Irish Literature at University College Cork. He is the author of Northern Irish Poetry and Domestic Space (Palgrave, 2015).