News
News
Double Success in the IRC 'New Horizons' Scheme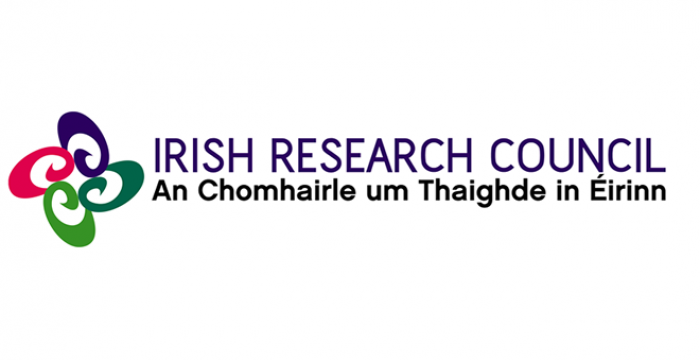 Dr Tom Birkett and Professor Claire Connolly awarded funding in the Starter Grant and Interdisciplinary Strands
Dr Tom Birkett has received a Starter Grant in the IRC New Horizons Scheme and Professor Claire Connolly, in collaboration with Dr Rob McAllen, School of Biological, Earth and Environmental Sciences, UCC, has received an Interdisciplinary Grant in the New Horizons Scheme.
Tom has been awarded €95,000 for his 15-month project The World-Tree: An Interactive Digital Archive for the Teaching and Study of the Vikings. This community-collection initiative in the field of Old Norse-Viking Studies aims to establish an interactive multimedia archive for the study and teaching of the Vikings in a European context. It will gather together for the first time resources on the Vikings from Ireland, the UK, Denmark and Iceland, creating a living collection of benefit to both scholarly and public audiences. The Project will also include interpretative exhibits presenting narrative pathways through the collection and provide a means of mapping responses to Old Norse-Viking heritage across different communities within the European Research Area. The award includes a one year postdoctoral position and a teaching buy-out for the duration of the project.
Claire and Rob McAllen have been awarded €220,000 for Deep Maps: West Cork Coastal Cultures. The 24 month project investigates the biological, cultural and historical context of the south west coast of Ireland from 1700 to 1920. With a focus on the arc of Roaring Water Bay, from Clonakilty to the tip of the Beara peninsula, the project investigates a rich maritime environment as it is shaped by sea and land and as it is imagined within a range of cultural texts. Deep Maps forges a new interdisciplinary conception of a section of the coast of south-west Ireland by i) developing a methodology for the interrelationship of cultural and biological knowledge that can be scaled for other maritime environments ii) connecting the priorities of scientific exploration to contemporary understandings of coastal environments via an exploration of the cultural history of selected sites and iii) developing a website. By researching, analyzing and visualizing the complex history of cultural interactions with the marine environment in relation to conservation priorities, the project will help to inform decisions that determine the long-term future of this unique coastline. The project raises awareness, understanding and appreciation of Ireland's coastal and marine environments. Research assistants will be employed for the duration of the project and a postdoctoral fellow will be appointed in the second year.
In total 11 awards were offered across the two Strands in the first year of this competitive Scheme, and the School is thrilled to have two projects funded.