2017 News
2017 News
NUI Awards
Students honoured at the recent NUI awards: Seosamh Mac Cárthaigh, Eimear de Brún, Cárthach Ó Faoláin.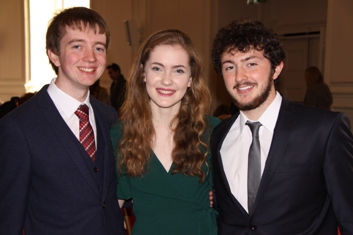 Dr Ailbhe Ní Ghearbhuigh shortlisted for literary award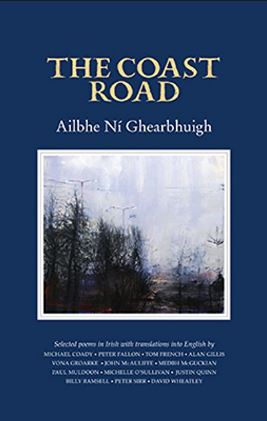 Dr Ailbhe Ní Ghearbhuigh's most recent work, The Coast Road (The Gallery Press, 2016) has just been shortlisted (from 58 entries) for the prestigious Warwick Prize for Women in Translation. Further information: https://www2.warwick.ac.uk/newsandevents/pressreleases/warwick_announces_shortlist/
Visit of Minister and Attorney General
Minister Joe McHugh (Dept. Culture, Heritage and Gaeltacht) and the Attorney General, Seamus Woulfe, pictured with Prof. Ó Macháin, Dr Seán Ó Conaill, and some of our students during a recent visit to the Department of Modern Irish.
Launch of An Linn Bhuí 21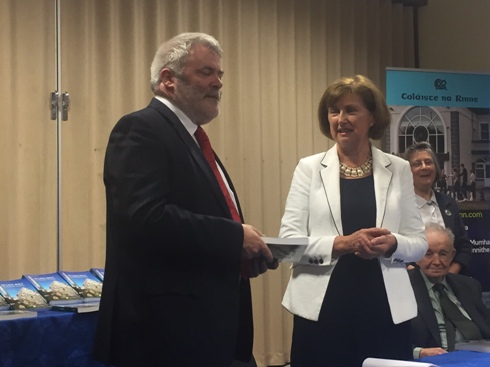 Prof. Pádraig Ó Macháin presenting An Linn Bhuí vol. 21 to Dr Attracta Halpin, Registrar NUI, who launched the volume. Dr Aoibheann Nic Dhonnchadha and Nioclás Mac Craith in the background.
GA2033 - New Gaeltacht module
This is a new Gaeltacht module, where students attend an intensive course in Irish language and culture in the Co. Waterford Gaeltacht. Students are exposed to traditions of music, sport, historical events, industrial activity (fishing, glass-cutting) and partake in many other activities. Pictured is one of the students being interviewed about the module by TG4, and some other students cycling on the Greenway in Dungarvan.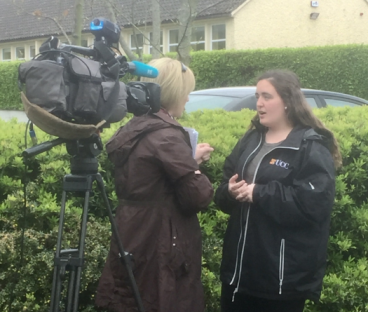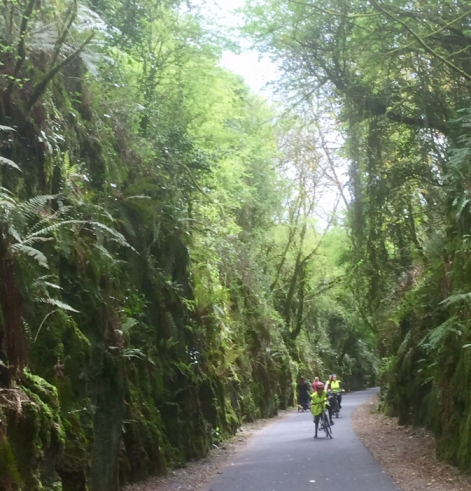 The Paper Manuscript Colloquium 26-7 May 2017
Our conference brought together experts on the history of paper from all over the world in order to place the remarkable Irish paper manuscript in a wide context. Nine countries were represented, and the conference was very well attended. Pictured are Agnieszka Helman-Wazny (Hamburg) and Barbara Fairbanks-Harris (Yale).