News and Events
News and Events
UCC School of Law announces guest lecture series on Brexit and the Future of Europe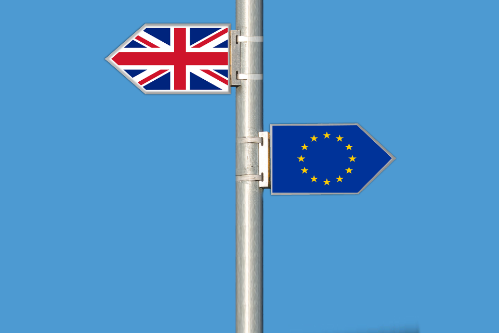 With Brexit becoming a reality nearly four years after the UK referendum, the School's Dr Stephen Coutts is organising a guest lecture series examining its implications. The events will take place at the UCC School of Law throughout February and March.
This series is co-funded by the Erasmus+ Programme of the European Commission.
Brexit is of profound importance for Ireland and the rest of the European Union. With the UK officially leaving the EU on 31 January, the attention is now turning to the negotiations on the future relationship between the two. This lecture series will consider latest developments, analyse the historical significance and place it in the wider context of European (dis)integration, and in relation to other challenges Europe faces.
The schedule of guest lectures is below. The lectures are open to all university students, staff and members of the public and are free to attend.
February
Friday 7 February, 3-4pm, Áras na Laoi Room ALG18:
Negotiating the Future Relationship: The External Dimension
Dr Graham Butler, University of Aarhus
Friday 28 February, 1-2pm, Áras na Laoi Moot Court Room:
Brexit and the JHA
Dr Chloe Briere, Universite Libre de Bruxelles
March
Friday 13 March, 3-4pm, Áras na Laoi Moot Court Room:
Brexit and the Free Movement of Persons
Dr Adrienne Yong, City University, London
Friday 20 March, 1-2pm, Áras na Laoi Moot Court Room:
Ireland in the New Europe
Prof John O'Brennan, Maynooth University
Thursday 26 March, 6-7pm (Keynote), Áras na Laoi Room ALG18:
Brexit and the Future of Europe
Professor Brigid Laffan, Robert Schuman Centre for Advanced Studies, European University Institute