News and Events
News and Events
We're hiring! Professor in EU Law and Four Lecturers wanted at UCC School of Law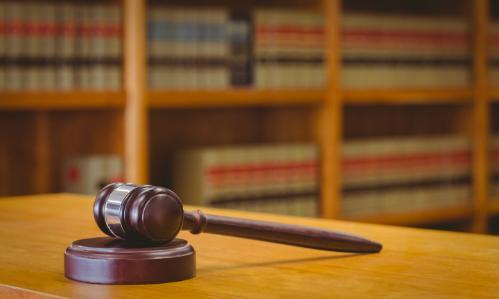 Closing date for applications is 10th March 2020
The School of Law is delighted to announce that, as part of a package of significant strategic investment, we are recruiting for five academic posts:
A Professor in EU Law – to be known as the Synnott Family Chair in EU Law – to commence ideally in autumn 2020,
Three permanent Lectureships and one 2-year Lectureship particularly (but not exclusively) in the fields of EU Law, Human Rights Law, Marine and Maritime Law, Commercial Law, or IT Law.
The Chair, generously funded by UCC alumnus Aidan Synnott, is part of a strategic initiative to develop UCC as a very significant centre of EU Law scholarship, building on the existing strength in the School. The aim is to develop a world-leading research Centre in an area of EU Law under the leadership of this Chair in order to take advantage of the opportunities posed by Brexit and Ireland's growing significance as the only common law state in the EU. The planned Centre is designed to facilitate disciplinary and interdisciplinary research into key areas of EU Law, attract high quality research partners, research grants and excellent PhD students.
The Lectureships will build on areas of strength in the School, including the development of the planned Centre in EU Law and other research Centres. For the two-year post, it is desirable that the successful candidate can teach an area of law in Irish.
All appointments are required to be research active – with the Chair in EU Law taking the lead in research – with the potential for securing ERC funding, make a full contribution to the School's activities and programmes at undergraduate and postgraduate level where appropriate under the direction of the Dean of the School of Law.
Commenting on the exciting recruitment process, Professor Mark Poustie, Dean of the School of Law, said:
"I'm delighted to announce that UCC School of Law is hiring. We are today seeking to fill no fewer than five appointments. The first is the Synnott Family EU Law Chair very generously funded by our alumnus Aidan Synnott (BCL 1985 and partner in New York City law firm Paul, Weiss, Rifkind, Wharton & Garrison LLP) and the others are lectureships funded by UCC.
This considerable investment represents a real vote of confidence in the Law School and its future. It will enable a step change in our research and teaching activities in the EU Law field as well as a strategic enhancement of other areas of strength in the School. The investment will help us to continue in our mission to deliver top quality research and the highest quality legal education as part of helping to shape a just society".
If you are interested in applying, please visit the UCC Vacancies webpage which has full details of the post, selection criteria and application process. Applications must be submitted online via the University College Cork vacancy portal. Queries relating to the online application process should be referred to recruitment@ucc.ie, quoting the job title.
Informal enquiries can be made in confidence to Professor Mark Poustie, Dean of the School of Law, Tel: +353 (0)21 4902531, Email: mark.poustie@ucc.ie