News and Events
News and Events
Register Now: 20th Annual William Fry UCC Law Society Conference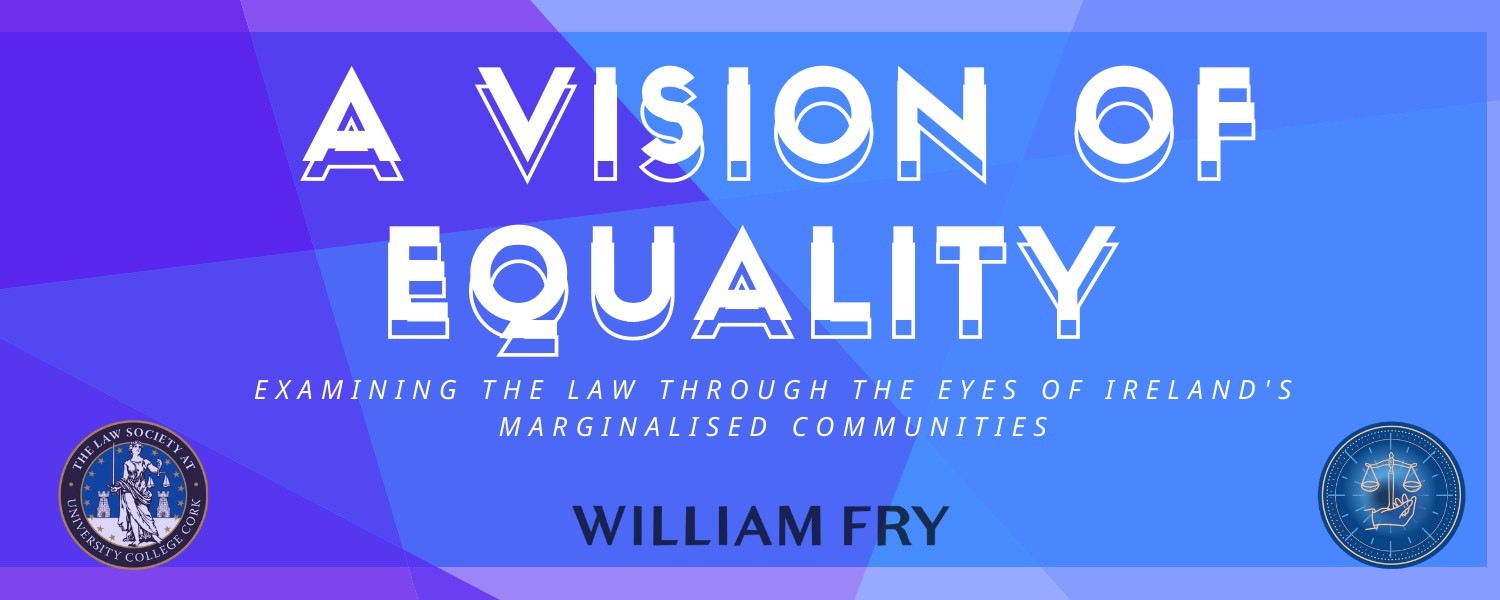 This year's conference is entitled "A Vision of Equality: Examining the Law through the Eyes of Ireland's Marginalised Communities" and will be held virtually on Tuesday 16 February, 9am-1pm.
The annual conference is a highlight in the UCC student Law Society calendar. This year's event aims to facilitate much needed discussions about the inequalities in our legal system that face marginalised communities. The morning session will be focused on Amplifying Voices of Marginalised Communities while the afternoon session will be Discussing the Existence and Elimination of Inequalities in Irish Law. Speakers include:
Minister Roderic O'Gorman TD - Minister for Children, Disability, Equality and Integration
Joanne O' Riordan - Disability Rights Activist
Bulelani Mfaco - Movement of Asylum Seekers Ireland
Noah Halpin - ThisIsMe Transgender Healthcare Campaign Founder
Robert Sweeney - TASC Senior Economic and Policy Analyst
Sinead Mercier - Climate Change Law and Policy Consultant with focus on Just Transition
Professor Mark Poustie - Dean of the UCC School of Law
The Conference seeks to engage students, practitioners, guest speakers and attendees in discussions about an important legal topic while raising much needed funds for the Society's two chosen charities: The Movement of Asylum Seekers in Ireland (MASI) and Cork Penny Dinners. Details on how you can help to support these fundraising efforts can be found under "How to register" below.
Speaking ahead of the conference, Cathal Kelleher, Conference Director of the 2021 William Fry UCC Law Society Conference, said:
"This topic will hopefully facilitate a discussion that is more relevant now than ever, as 2020 has exposed and exacerbated inequalities in our society, particularly for Ireland's marginalised communities. The challenges created by the pandemic have required a re-think of the approach to this year's conference, and I am looking forward to working with the subcommittee to find innovative ways to ensure that the UCC Law Society tradition of hosting an engaging conference continues in its 20th edition."
How to register
Attendees must pre-register online via this link: https://hopin.com/events/20th-annual-william-fry-ucc-law-society-conference
A link to the Conference will be accessible via email once registered for the event. The Conference is free for students, but this year there is an additional option of purchasing a ticket at a cost of €5 which will go directly to MASI and Cork Penny Dinners.
The registration cost for practitioners is €45. The event offers four CPD points recognised by the Law Society of Ireland.
The UCC Law Society would like to acknowledge the very generous sponsorship of William Fry without whom the conference would not be possible.