7th March 2018 - Keeping it Simple
7th March 2018 - Keeping it Simple

About The Artist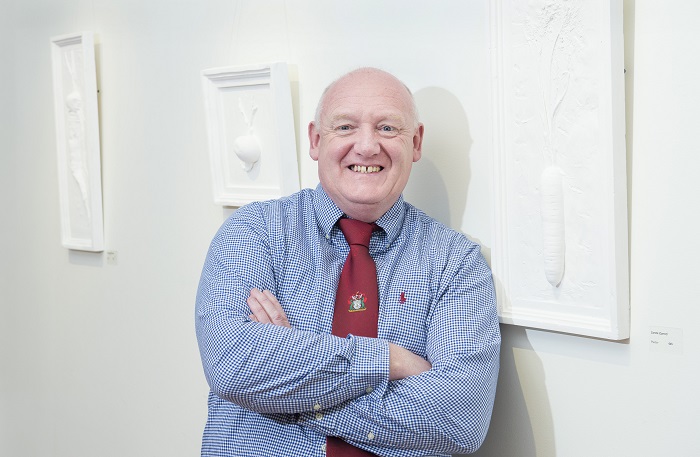 John Cronin is a Lecturer in The Cork Institute of Technology (CIT), where he divides his time between the Centre of Craft Studies and The Crawford College of Art and Design. He is a Master Plasterer, with 38 years' experience, working on Conservation and Restoration projects.
Following the downturn in the construction industry in 2008, and a meeting with Mr James L Hayes, Sculptor, a number of Mould-making modules were written and offered to Crawford students. The modules proved popular and are still going strong today.
Johns favourite medium is plaster. The majority of the pieces on display are finished using this medium.
The exhibition gives John the opportunity to demonstrate some of the recipes used traditionally by plasterers which are rarely used today. These traditional methods are shown in the Scagliola bowl, fresco and the frames which surround the fruit & vegetable collection.
Opening Night Photos