News and Events
News and Events
JCOERE Project Webinar on Judicial Co-operation and Judicial Practice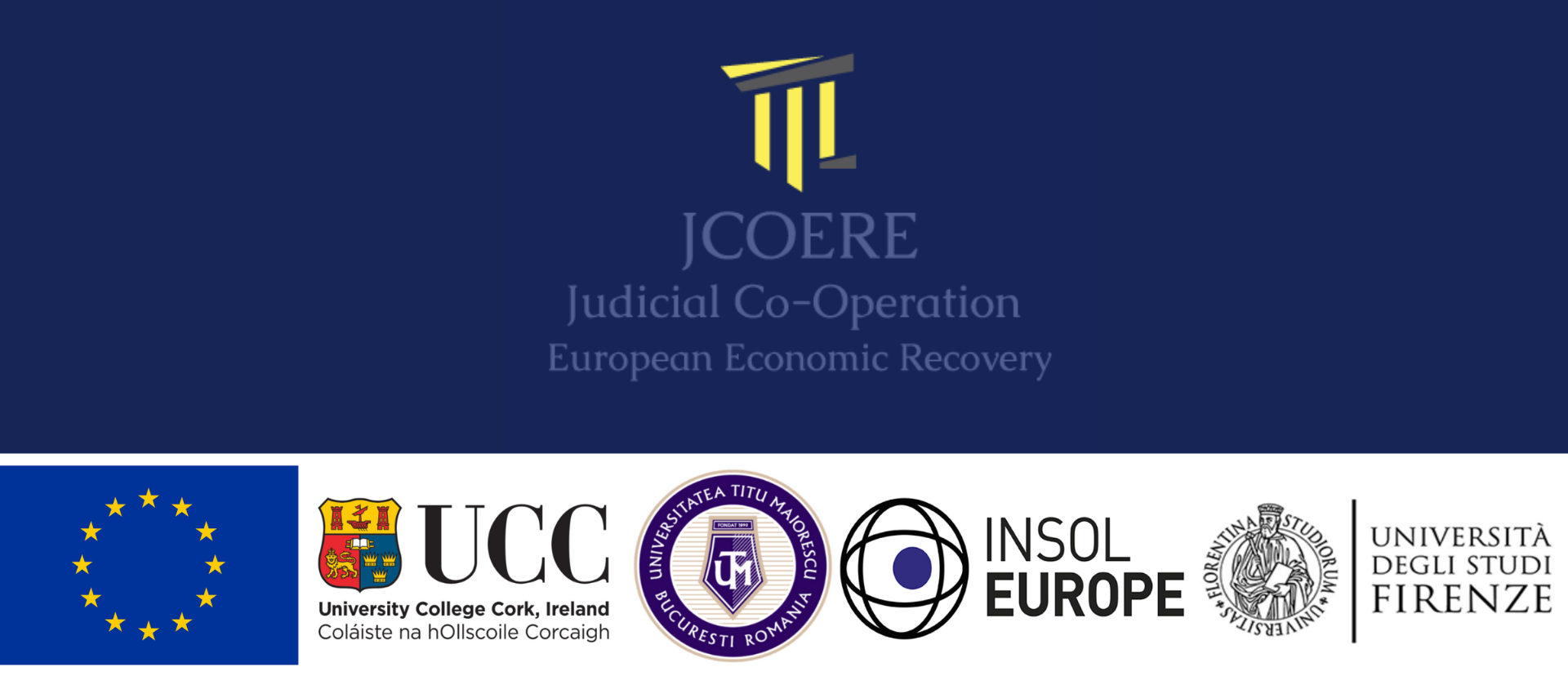 The JCOERE project team participated in a fascinating webinar on October 28th, hosted by the University of Sydney.
This week, the JCOERE project team participated in a webinar organised and hosted by the University of Sydney, Ross Parsons Centre for Commercial, Corporate and Taxation Law. The webinar sought to disseminate the main project research findings regarding the effectiveness of judicial cooperation, judicial awareness and knowledge of best practice guidelines. The webinar was also an excellent opportunity to proactively engage with the project network and to raise awarness about the project research. The webinar was entitled "So It's Just Random Then? Challenges to Judicial Co-Operation in the EU – Perspectives from the JCOERE Project". The event was an invaluable opportunity to disseminate the project research, connecting with a global audience of practitioners, judges, and legal academics from both Europe and Australia.
The webinar was conducted using a panel session format, which consisted of three presentations, followed by an interactive discussion and a Q&A session. The panel was chaired by Professor Jason Harris, Professor of Corporate Law at Sydney Law School. The panel involved presentations from Principal Investigator Professor Irene Lynch Fannon and from Post-Doctoral Researchers Jennifer LL Gant and Aoife Finnerty.
The first presentation, given by Professor Lynch Fannon, provided a background knowledge about the JCOERE project, it's hypothesis and main research questions. This presentation also outlined the doctrinal research that the JCOERE project has undertaken.
The second presentation from Aoife Finnerty was entitled "Cultural differences and judicial co-operation: in theory and in practice". This provided an insight into the project findings on judicial cooperation within the EU in the context of preventive restructuring. The presentation also explored the project research findings on judicial cooperation and judicial awareness and knowledge of best practice guidelines pertaining to cross-border insolvency and preventive restructuring.
The final presentation was given by Dr Jennifer LL Gant, which was entitled "Legal and judicial culture, mutual trust, and court-to-court co-operation". This presentation focussed on the legal and cultural aspects that influence mutual trust, a key component underpinning the effectiveness of court-to-court cooperation in the European Union generally.
After the presentation concluded there was an interactive element which provided an opportunity for discussion, questions and exhange of information. There was a discussion between the project team and the audience regarding judicial culture, and the differences in approaches to judicial decision-making and judicial function amongst the EU Member States versus the Australian judiciary. There was a general recognition of the importance of these issues, all of which warranted further research.
The JCOERE teams wishes to thank Professor Jason Harris for facilitating the webinar. It provided a wonderful opportunity to disseminate the JCOERE project research and to engage further with other practitioners, researchers and members of the target audience.
This project webinar event is available to view in full, here.