News
News
UCC Bystander Intervention Week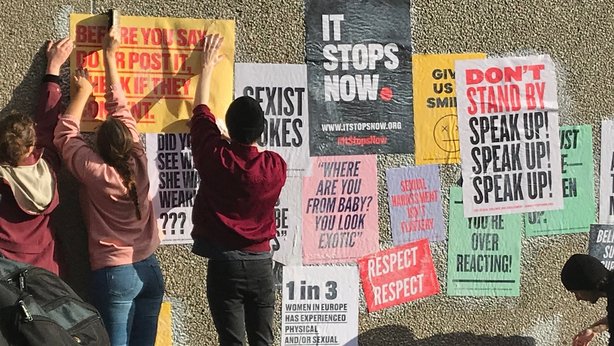 The online delivery of the bystander intervention module will allow all UCC students to access education and skills training to become positive contributors to a safe, supportive university experience and marks the further progression of our work in addressing issues of sexual and gender based violence at UCC. The Bystander Intervention Programme imitative at UCC has been led and developed by Dr Louise Crowley, School of Law. The conference will be attended by the Minister for Higher Education Mary Mitchell O'Connor, who recognises the importance of this work as an effective means of ending sexual violence and ensuring a culture of safety and respect across all Higher Education Institutions.
Bystander Intervention @ UCC are proud to host the Inaugural Bystander Intervention Week. Running from 28th January to 1st February.
The Inaugural Bystander Intervention week marks the Launch of the new Blended-learning Bystander Intervention Programme at UCC. This University-wide Programme aims to challenge the prevalence of sexual assault among students at third level.
UCC Students can self-enrol on Blackboard by following the instructions below. Access code (19LW1113):
http://bystanderintervention.ucc.ie/programme-registration/
For Irish Examiner article, see: https://www.irishexaminer.com/viewpoints/analysis/bystander-intervention-scheme-aims-to-foster-societal-roles-432257.html.
Published by the Student Support Team, International Office.